I need to tell you something. I went into Michael's Crafts the other day and realized that it had been at least 2 months since I had last been there.
Now, this might not seem like a really big deal to you but believe me, it is.
You see, there was a time when I was there weekly. Sometimes twice a week. I was eagerly trying to come up with projects and crafts that I could show right here on the blog and many times I found myself wandering around the store just hoping a brilliant idea would strike like lightning.
To be honest, pretty often those shopping trips turned out to be not only a waste of time but also a waste of money.
And sometimes I tried to make things that I knew would be considered 'popular' but really weren't even my style.
In the world of blogging and social media, it's very easy to fall into the trap of trying to fit in. Everyone else has chevron patterns on their walls, you should have chevron patterns on your wall. Everyone else has a giant chalkboard hanging in their dining room, you should have a giant chalkboard in your dining room. Everyone else is decorating with a gray/white/yellow/turquoise color palette, you should decorate with a gray/white/yellow color palette.
I have found that my insecure middle school self often has a lot in common with my 39 year old self.
Because sometimes I've just wanted my home to fit in.
But something changed this year for me. Not only have I made peace with myself in so many different personal areas, like coming to terms with my Gong Show past, my spiritual gifts and learning how to make friends with my problems, but I've also made peace with my decorating style.
In fact, I kinda like my style. So, I decided that I would no longer create something just for the sake of creating something. Does that make sense? I only want to add things to my home that I REALLY love, even if they aren't necessarily the latest trend.
And when I saw the Ballard Designs Wake Knot Pillow I knew I wanted to add it to my home. Only problem? The price. $45 for a small pillow just wasn't going to cut it.
That's how I found myself back at Michaels.
Only this time, I knew exactly what I needed to purchase and didn't spend excessive amounts of time OR money!
I found a neutral pillow for only $12 (God bless those 50% off sales!) and some ribbon.
And armed with my glue gun and the Ballard Designs pillow pulled up on my laptop, I was ready to go.
It only took about 15 minutes and I absolutely love how it turned out!
You know, the desire to 'fit in' is a funny thing. Because the reality is that there really is no 'in' to fit into, right?
It's all a bit of an illusion.
And the last thing we want to do here At the Picket Fence is feed into an illusion or create a false sense of reality.
So we commit to keep it real here.
That might mean we won't always have the absolute latest trends or the most cutting edge design ideas.
But what we will always have is a whole lot of heart.
And in the end, that's a place where everyone fits in, right? 🙂
I'm joining some of my friends again today for our ongoing Budget Decorating Series so be sure to pay them a visit!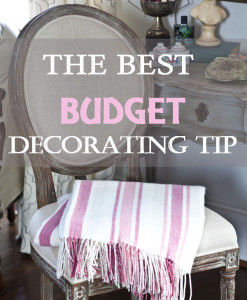 CEDAR HILL FARMHOUSE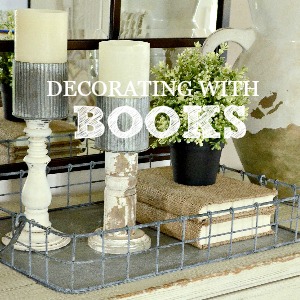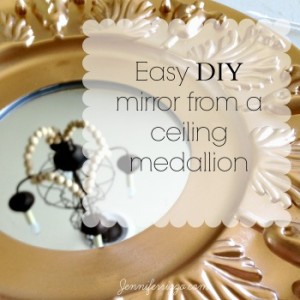 Sharing this project here: Grace at Home