We are so thrilled to have Angie from Knick of Time Interiors with us today! She is one of our fabulous sponsors and we know you will love learning how to make your own Antique Enamel Sign.
My name is Angie and I blog at
Knick of Time
, and own an
Etsy shop
by the same name. Like so many of you, I love old, tattered, well-loved "stuff" so I talk about old stuff on my blog…a LOT. Today I came to share
At the Picket Fence
, something that looks old, but isn't, and you can make it yourself – for under $1.
Remember when there were lots of blogs offering giveaways for the old style enamel signs by Ramsign?
Did you win one?
I even hosted a giveaway for Ramsign, but never did win any that I entered. If you search eBay and Etsy, there are also some antique enamel signs available. Can you afford them?
Long story short, I want an "antique enamel" sign, and have had it in my head to figure out a way to make one myself. It took me awhile to figure it out,  but I finally came up with my version and I must say, I kinda love it!
I knew I wasn't going to be able to truly create an enamel sign, but I wanted it to look like enamel. Recently, I remembered I had a bottle of glass glaze that I purchased several years ago when making necklaces with Scrabble tiles.
I figured the glass glaze would give the strong, shiny surface, similar to enamel, so I went to
Picmonkey
to start designing my signs.
I chose this as my base image and removed the creepy skull graphic originally on it.
Then I started coming up with word variations for my sign.
I've included several for you at the bottom of the post to choose from.
I printed out the "Eggs" one first, because I loved the way the lettering looked.  If you plan to try this project, you can save my base image to your computer,then go to Picmonkey to add your own lettering, or use one of several I've already created. You'll also need scissors, a hole punch, and glass glaze.  I printed my image on cardstock so it would be stiff, then carefully cut it out. Don't forget to punch a hole on each side if you plan to hang or mount it.
I purchased my glass glaze through an Etsy shop.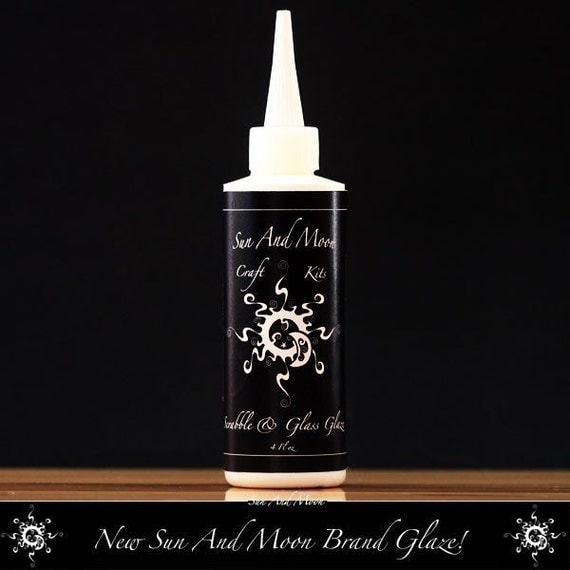 (click on photo to go to shop)
Start squeezing on the glass glaze on your "sign", without stopping and starting a lot – that creates air bubbles.Go easy on the glaze – a lighter coat than what you see here is better. Let dry in an undisturbed spot for about 24 hours.
So far, so good, right? Seriously, at this point in the project, I'll admit I was loving how it looked and was patting myself on the back, seeing my dream of having an "antique enamel" sign come true.
 There are several reasons why I work on projects such as this in the middle of the night. One of those reasons is a 12 year old boy. I didn't want to disturb it, so I left it sitting on the kitchen table to dry.
You can see where this is going, right? My son wakes me up later in the morning with, "Mom, we have a little problem."
Short story – he bumped it, messed up the glaze and my genius of a project, now looked less than stellar.
2nd time's a charm, right?
This time I printed out a No. 1 image and I printed it smaller, because I didn't have a lot of glass glaze left in my bottle after using so much on the first one. This time I took it to my bedroom to dry. I kept checking on it all day and just wanted to wrap my arms around myself for a big hug…I was thrilled with the results I was seeing.
 These aren't waterproof because the back side is still card stock paper, but I really wanted to use mine to embellish things inside the house.
The little white "flecks" you see that aren't nearly that visible in real life.The camera picks them up as white spots. This is why you don't want to stop and start a lot once you start squeezing the bottle. If you do get bubbles, use a sharp needle to pop them, but wait until you have covered the whole thing with glaze first.  My bubbles were really tiny, so I skipped popping them, but next time I would do it.
 What I love about my version is that it ends up being like flexible plastic, so I can mold them around rounded objects, like this spool of thread.
Here are some variations for you.
If you prefer to add your own words, or change the font style, just go to Picmonkey and use my base image up above, then add your own text. I hope you enjoyed this project. It's very inexpensive and easy to do…as long as you protect it from 12 year old boys!
Please drop in and visit me at Knick of Time as well.
I host a weekly, vintage theme link party called "Knick of Time Tuesday". Every Wednesday, I also feature antique graphics on my blog that are free for you to use.
Throughout the week, I post lots of projects that make use of old stuff, and share our home remodeling journey as well.
If you have a passion for timeworn goods, come visit my shop – Knick of Time.
Enjoy a 15% discount using the code PICKETFENCE.
I really appreciate Heather and Vanessa allowing me to come share with you At the Picket Fence.
It's been a true pleasure!
Blessings,
Thank you Angie for joining us today and sharing your amazing "enamel sign" project! We're off to make some for ourselves. grin! Please take a moment to visit Angie on her lovely blog and at her shop chock full of so many fabulous vintage items…and as always thank YOU for visiting us At The Picket Fence!