We are all about inspiration here At The Picket Fence and there's hardly a more inspiring story for bloggers than the story of Miran aka Miss Mustard Seed!
Not only is she an inspiring blogger, inspiring creator, and inspiring entrepreneur..but now she is an inspiring writer!
While I was familiar with Mirian's lovely blog and furniture pieces I had never personally tried her new Milk Paint Product nor read her new book.  That is until our talented sponsor, blogger and Miss Mustard Seed  Milk Paint distributor,  Kathy of Petticoat Junktion,
introduced me to the product and sent me a copy of …she was right on both counts!
Trust me when I say Kathy knows from which she speaks! With gorgeous MMSMP projects like this:
and this: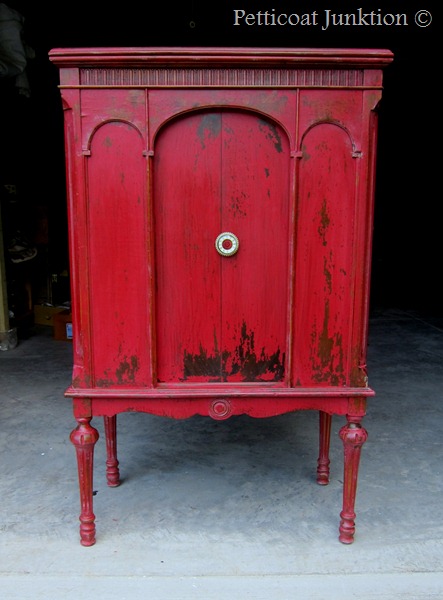 and one of my favorite this piece: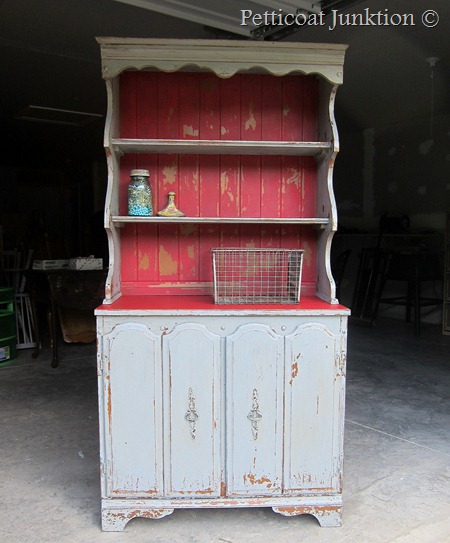 and as a distributor of this Miss Mustard Seed Milk Paint product…
She knows her Milk Paint!
When I opened Mirian's book, I immediately became drawn in by her gentle writing, warm humor and reminders that we all can create inspiring places! Even as a seasoned home decor blogger and DIYer myself, I learned so much about how to find beautiful pieces to upcycle, how to decorate a lovely space on a dime and how beauty can be found in the simplest places.
It's hard not to feel like you are sitting with Mirian having a cup of coffee in her beautiful dining room that we've all come to know and love.
So, we felt that YOU needed to have a chance to read Inspired You and receive some inspiration yourself!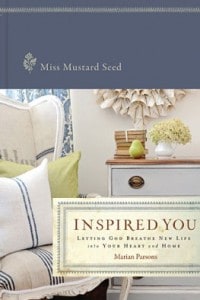 Kathy has generously offered copy of to ONE reader of At The Picket Fence!
Consider it a little early Christmas present from Kathy and ourselves…to YOU! A moment to relax during this busy season and remind yourself to find the beauty around you!
Here's all you have to do:
GIVEAWAY REQUIREMENTS:
 (MANDATORY) Visit Petticoat Junktion at her Miss Mustard Seed Milk Paint Store and tell us your favorite color and a project you have used MMSMP on or a project you might use MMSMP on.
(OPTIONAL) Subscribe to Petticoat Junktion through email to follow Kathy on her decorating and painting journey.
(OPTIONAL) Follow Petticoat Junktion on Facebook so you can see Kathy's most recent projects!
(OPTIONAL) Facebook, Tweet or otherwise share this giveaway!
GIVEAWAY CLOSED
Stay tuned because Thursday I will be sharing my first Miss Mustard Seed Milk Paint project with you!
Thanks for joining us here….At The Picket Fence!