Happy Saturday! We are so thrilled that you are joining us for another At the Picket Fence Parade of Homes Tour!
Today we're welcoming the lovely Debbie from Refresh Restyle. We have had the absolute privilege of meeting her in person and she is so warm and friendly and we truly feel like we have known her forever. Debbie seamlessly blends traditional, classic pieces with vintage and thrifted finds to creates spaces that are truly beautiful and we know you will enjoy taking the tour of her home today!
Hello there! I'm Debbie from Refresh Restyle and I'm excited to be showing you around my house! Thank you so much Vanessa and Heather for having me, I'm humbled to be part of their "Parade of Homes" series.
Our home is 17 years old and we've lived here for 10 years. Originally there was a lot of vinyl, carpet and laminate. We've pretty much replaced all that but we still have changes that we'd I'd like to make. Sadly, I wasn't blogging back then and don't have pictures of the process or the hunter green walls, carpet and tile.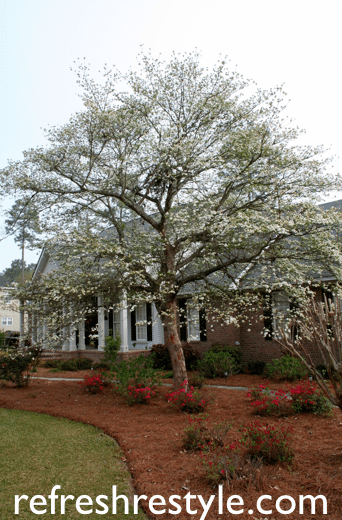 Welcome to our home!
This dogwood tree is one of my favorite things about our front yard. I have no idea how old it is. It's one of the largest ones that I've ever seen.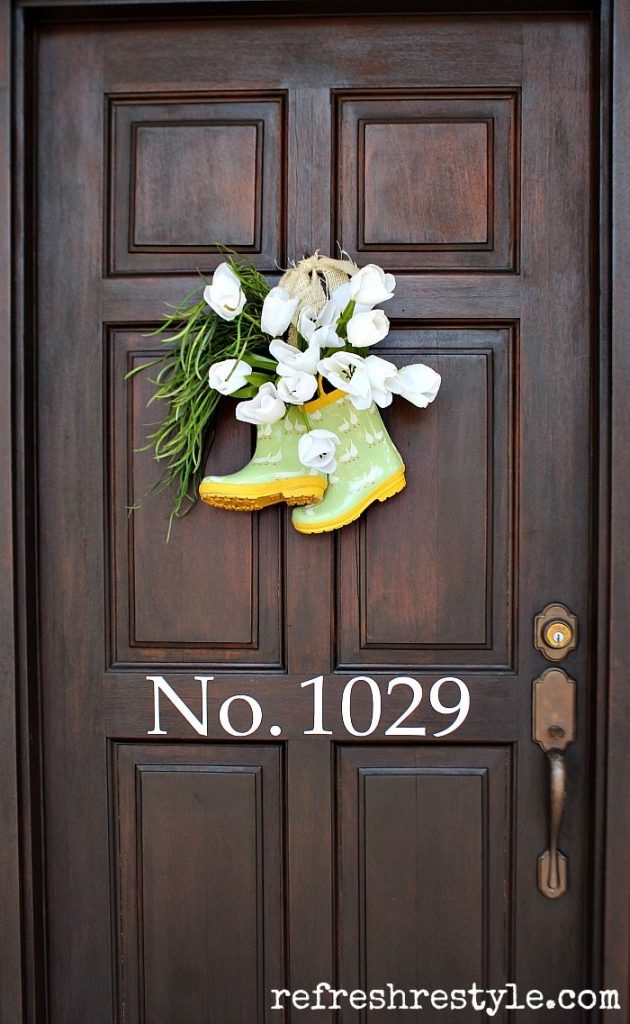 Currently on the front door, my Goodwill rain boots.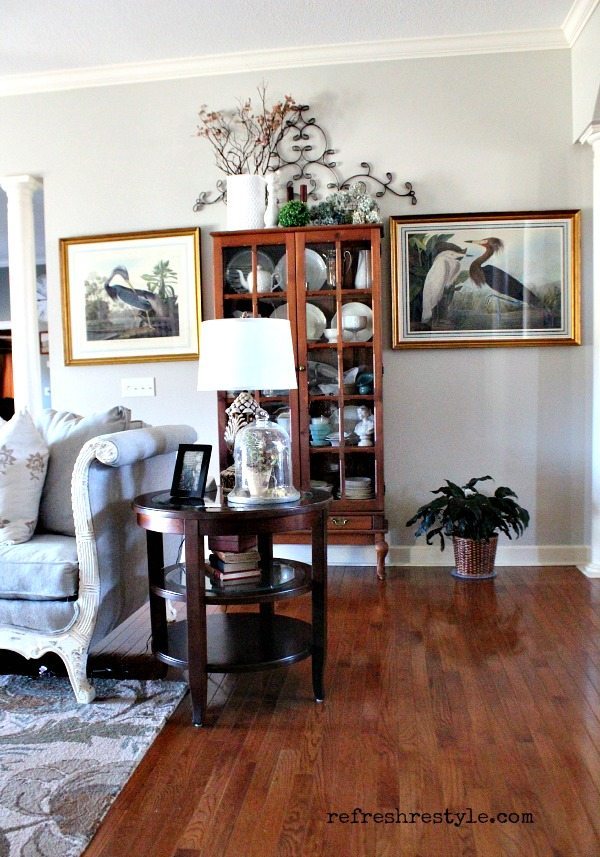 The living is room is light and bright, originally a dark shade of hunter green paired with green carpet. Those are two things that I just could not live with.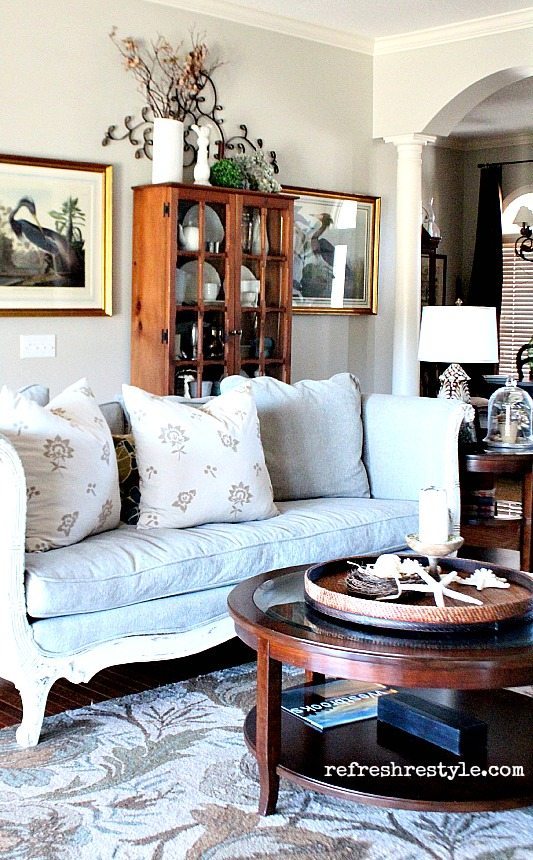 The sofa was given to me, at one time it was stashed away in a garage. I painted it and had it reupholstered. It looks like it was meant to be right there.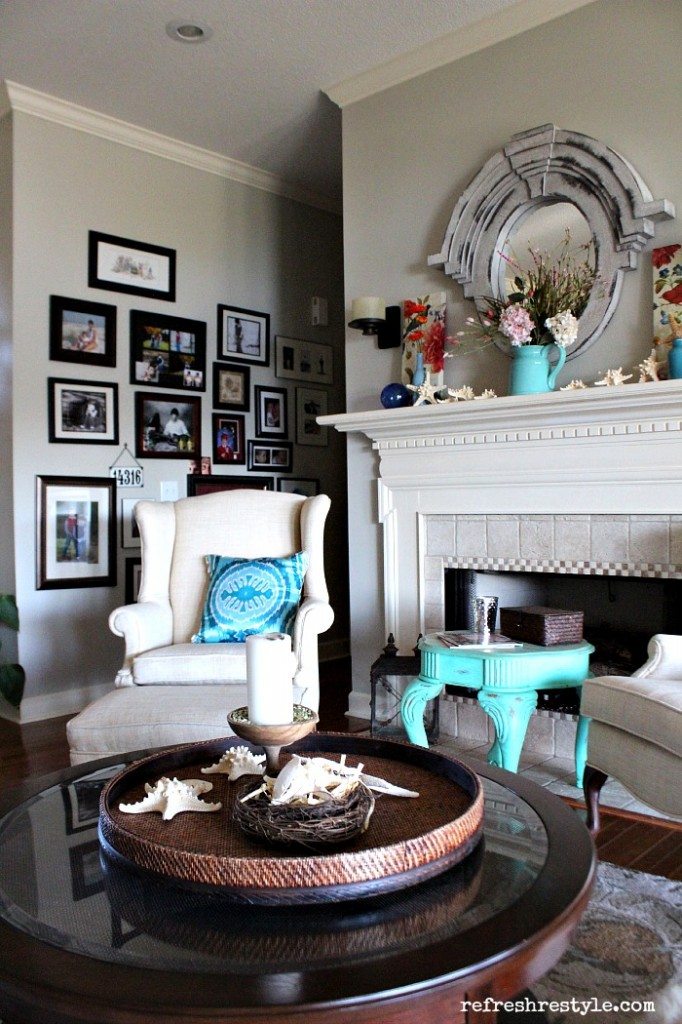 Two Goodwill wing backs also got a new lease on life. They've been all over the house, the original idea was to use them at both ends of the kitchen table. They didn't stay there long.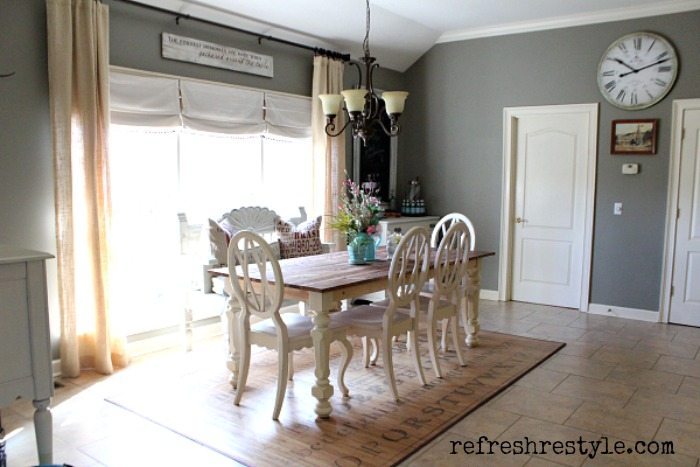 The eat in kitchen area, with a slightly unfinished farm table 😉
I love to start projects! Below is our family project, this bench has been very popular.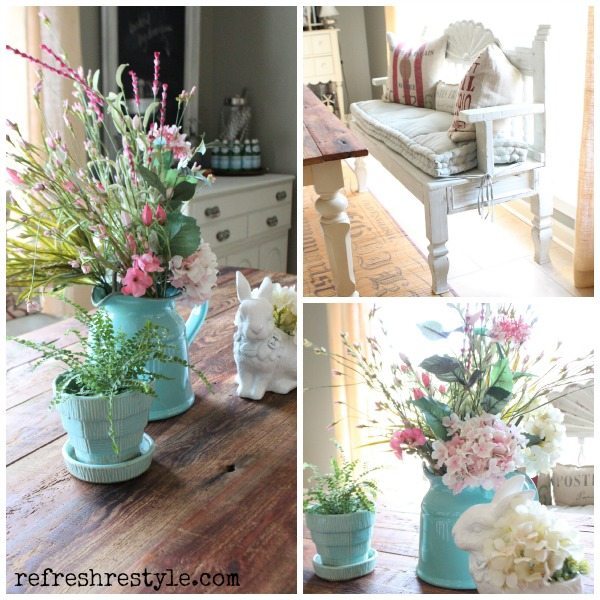 The kitchen, just on the other side of the eat in area.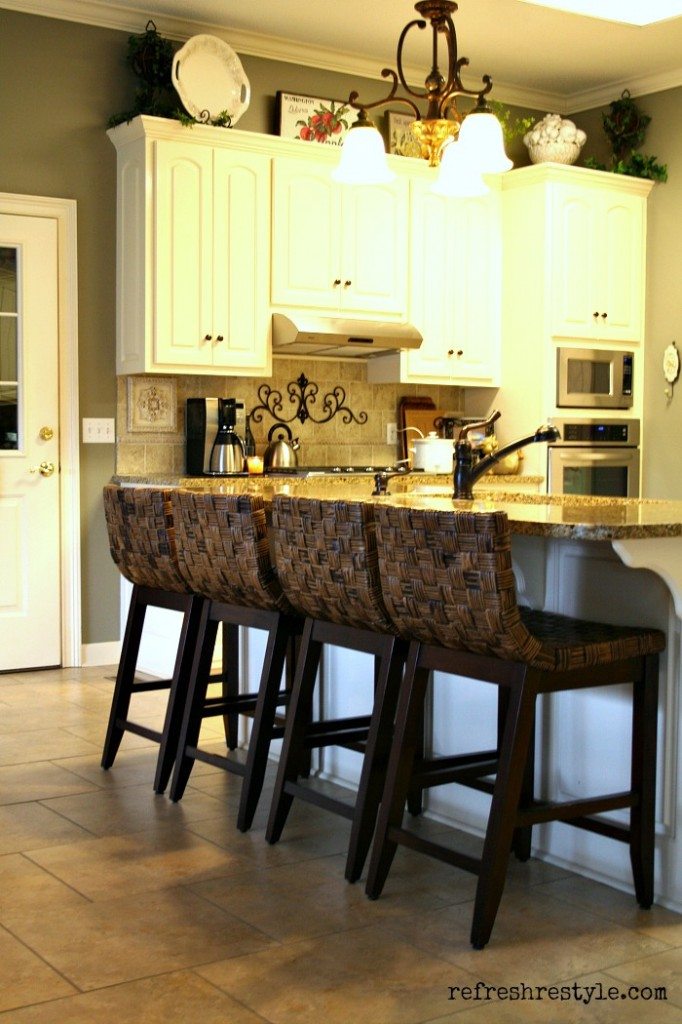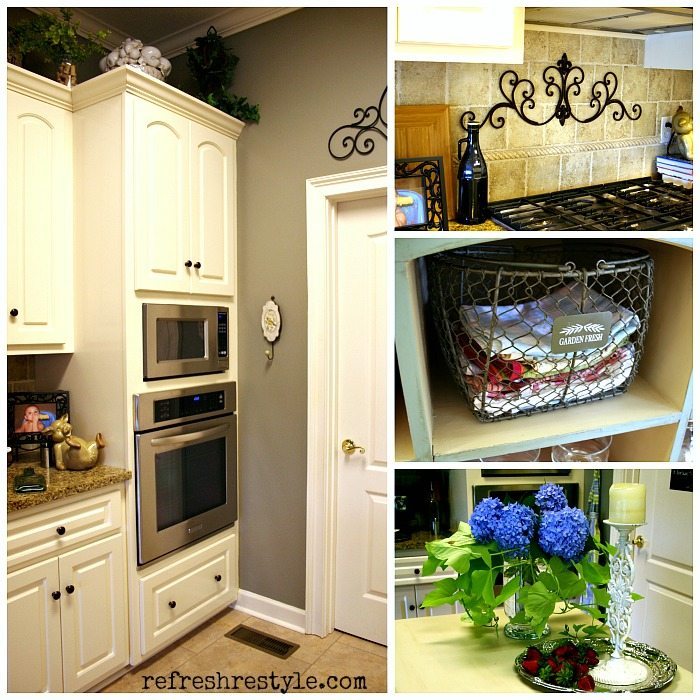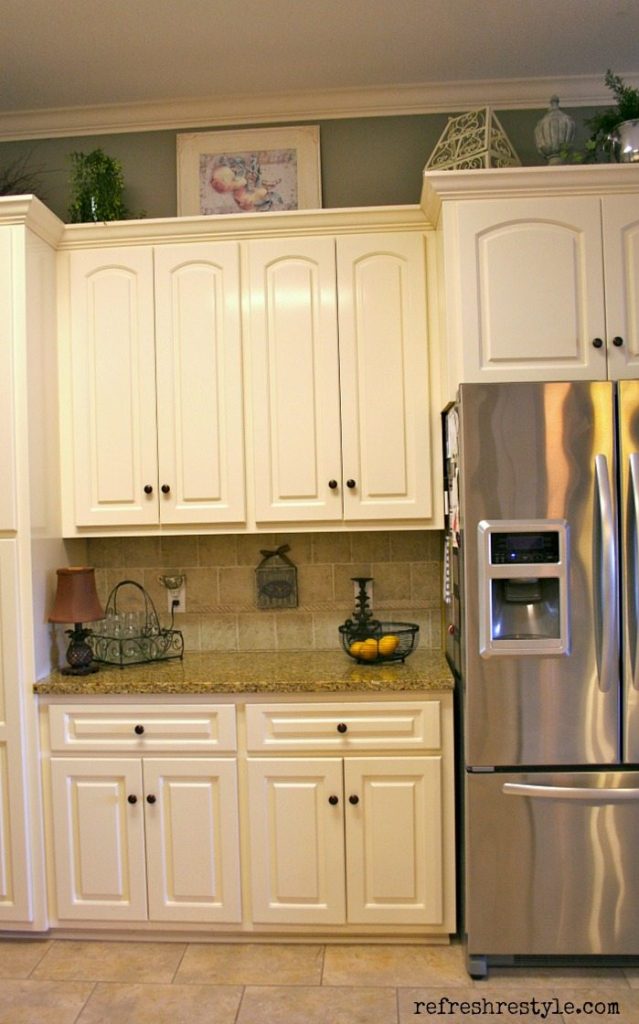 Dining Room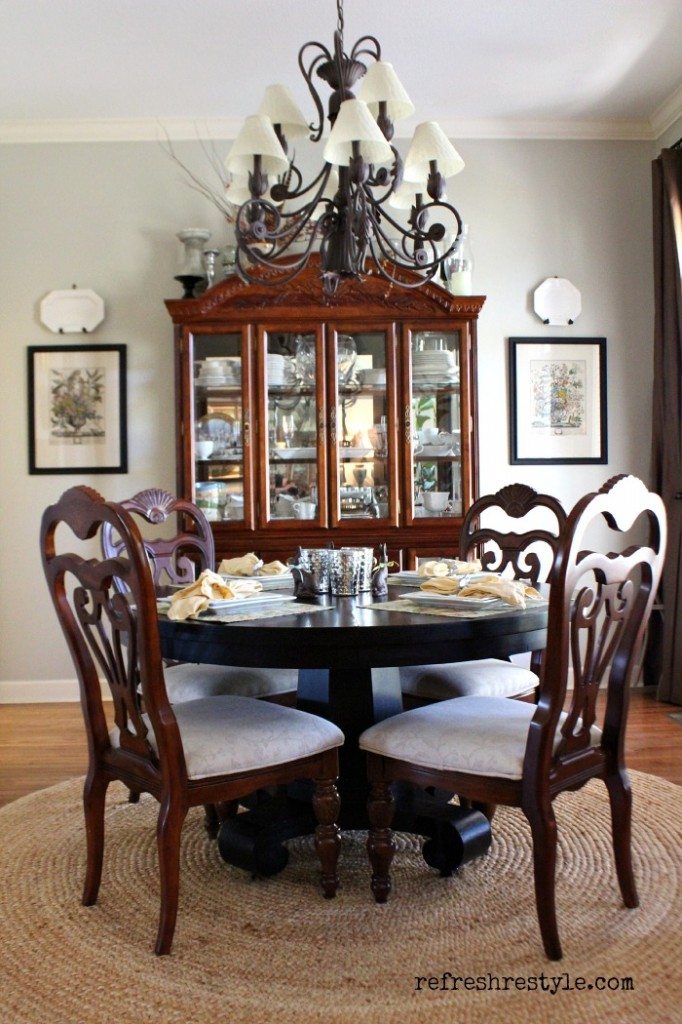 This table was formerly in the kitchen.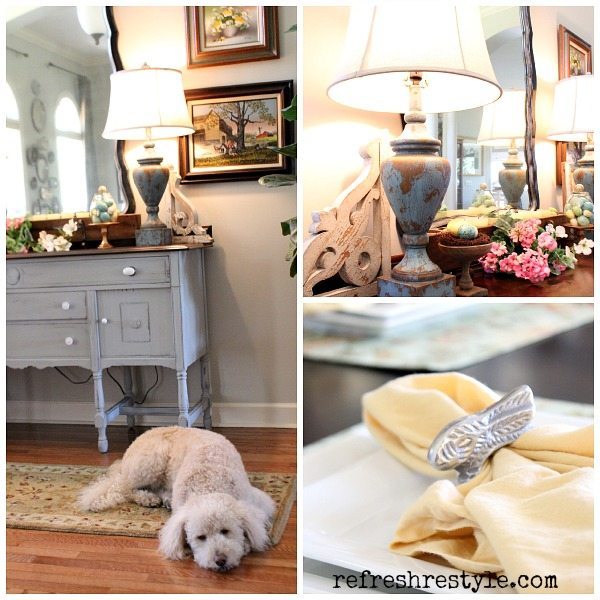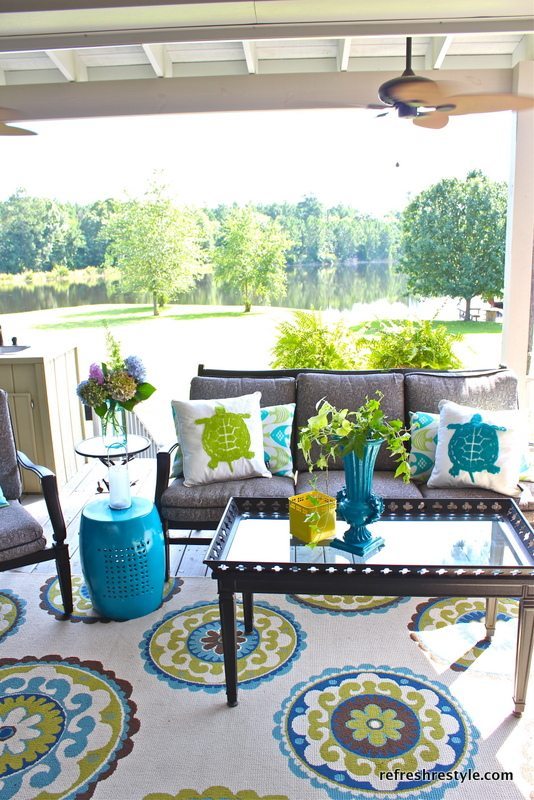 Just out the french doors in the living room is our porch. We spend a lot of time out here.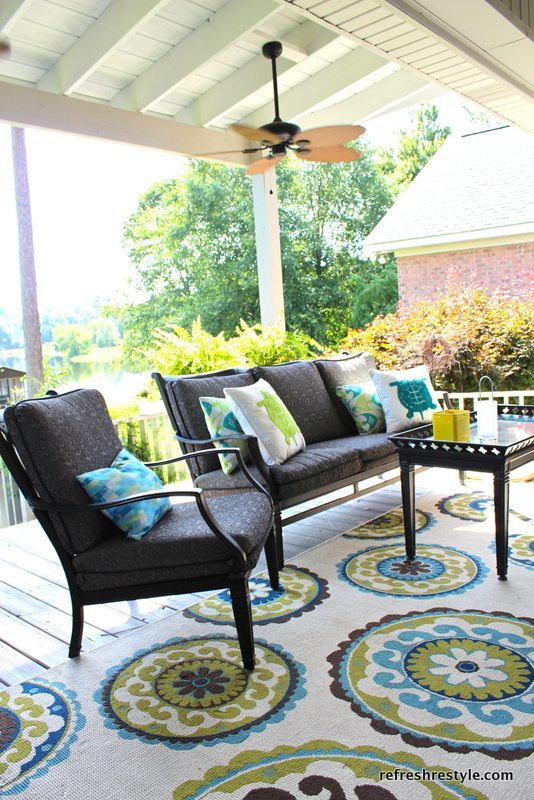 Master Bedroom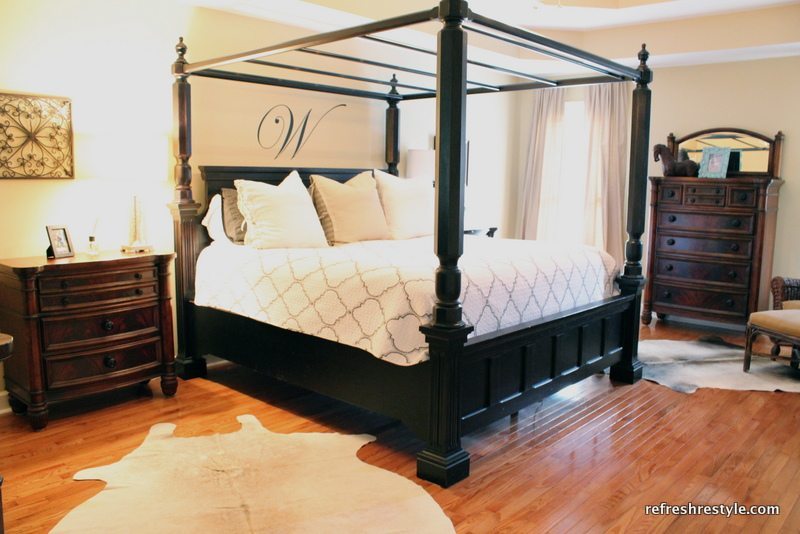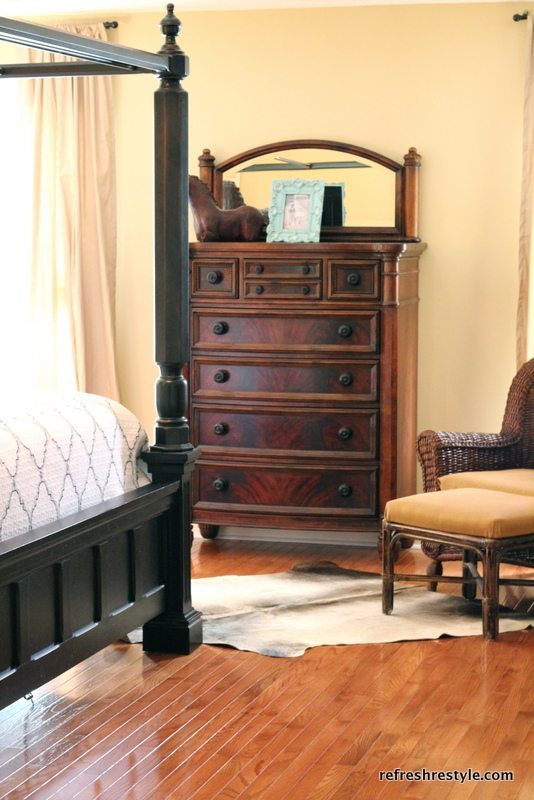 Filled with my collections.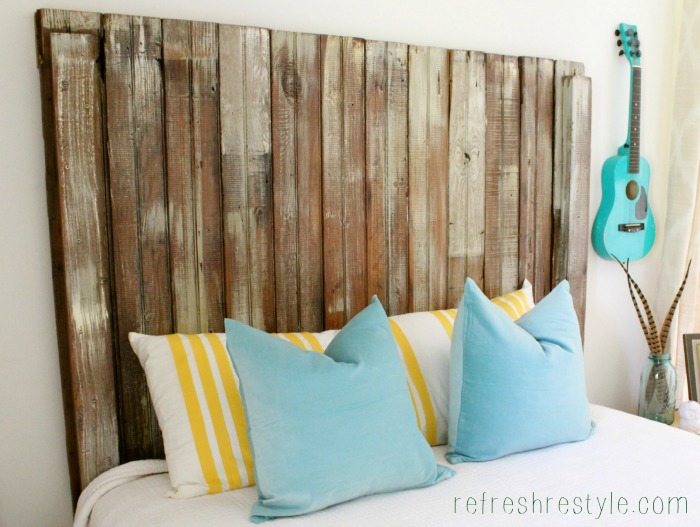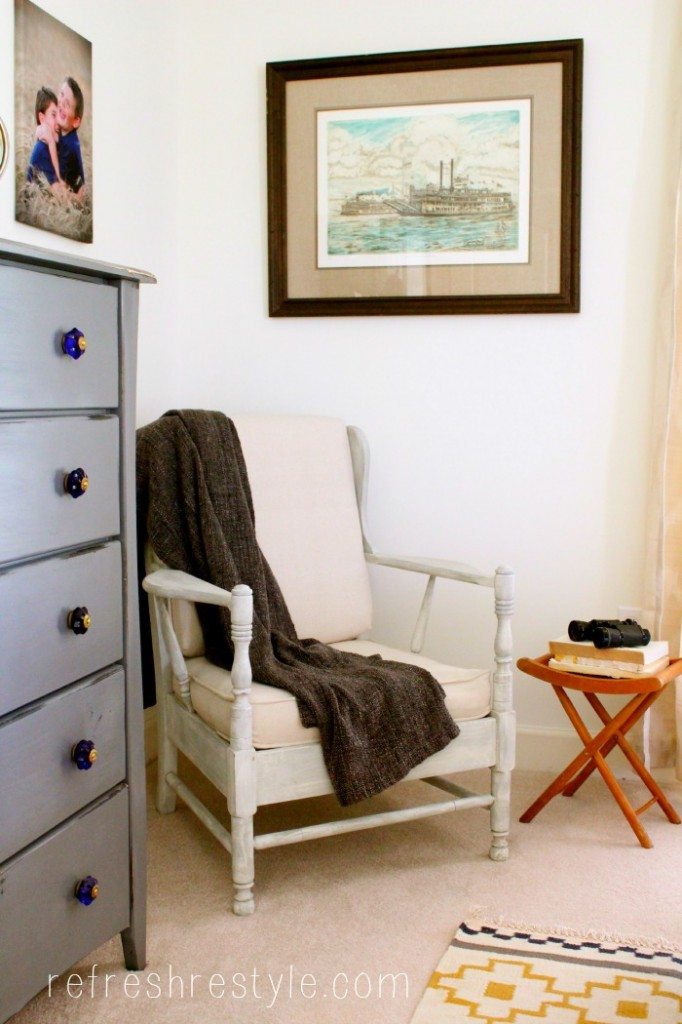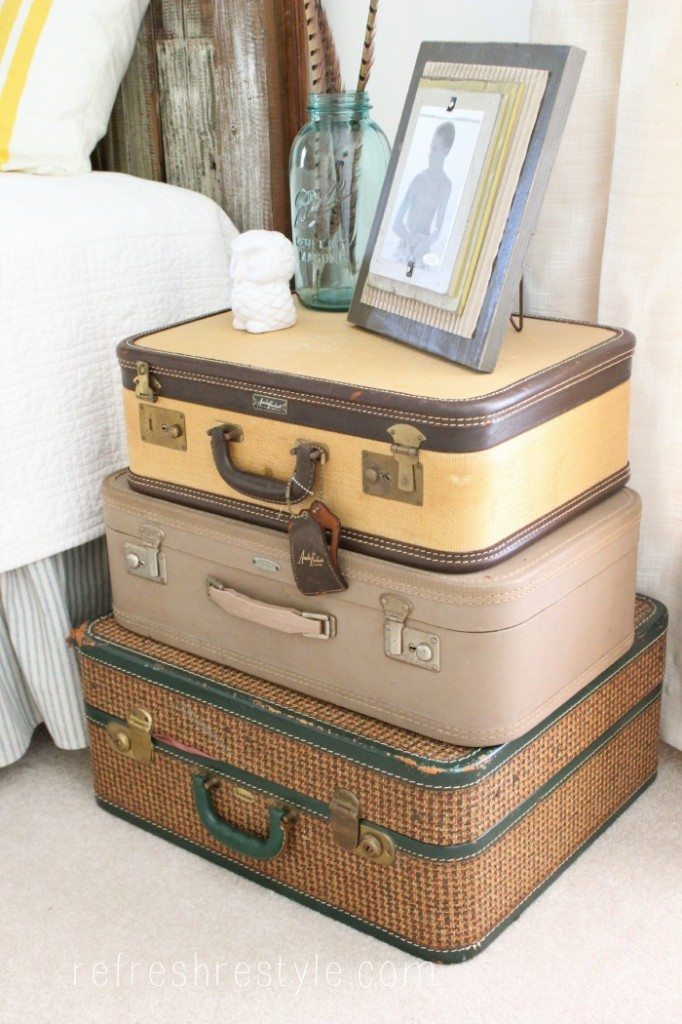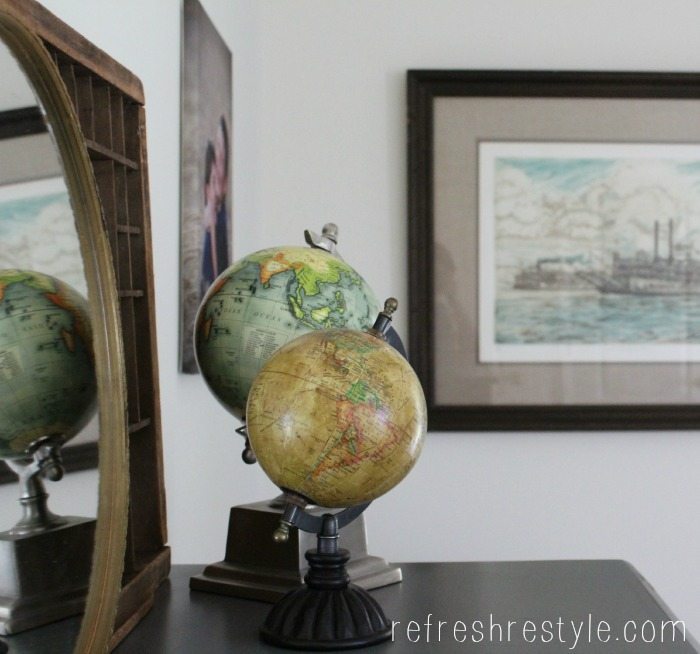 We love finding budget friendly ways to create a casual comfortable home and those are the ideas that I love sharing on my blog.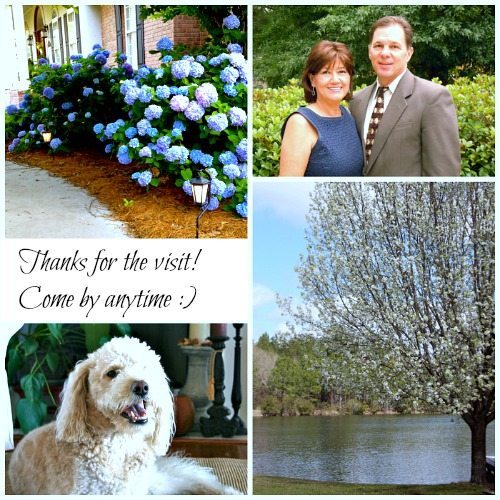 Well, that's all folks!
Visit us at Refresh Restyle
Thanks again ladies for having me!