After an extended break over the holidays we are ready to share more beautiful homes with you in our ongoing Parade of Homes! Are you ready? Because we've got some really fantastic houses coming your way over the next few weeks!
Today, we're welcoming our friend Angela from Unexpected Elegance. We've had the privilege of meeting this beautiful and talented gal in person and she is warm, friendly, fun and can boogie down with the best of 'em. Right Angela? 😉 We are blessed to call her our friend and we know are going to see her wonderful personality shine through as you tour her gorgeous home today!
Hi, my name is Angela and I blog over at Unexpected Elegance. I'm so excited to be here today, sharing my home with all of you.

I thought I would start by telling you a little bit about how we came to live in our current home…
I'm originally from Texas (born and raised) and met my husband at Texas A&M University. We got married and worked in Dallas for a few years until my husband got a job in Lancaster, Pennsylvania. After only being there a few years and two very small kids later, we got transferred to Indiana. That was the third state in our 6 years of marriage!! Moving from the East Coast, I felt like the houses were mansions out here and couldn't wait to tackle our new home. Unfortunately, because everything is so new (unlike our home in PA that was built in the early 1900's) there is not a lot of character. My house is always in a current state of change and I'm OK with that. (My husband has his days!) I love a challenge and figuring out how to make things work within my small budget. I hope you will enjoy a walk through my house…because tomorrow it might not look the same. 🙂
Have a look around my home!
LIVING ROOM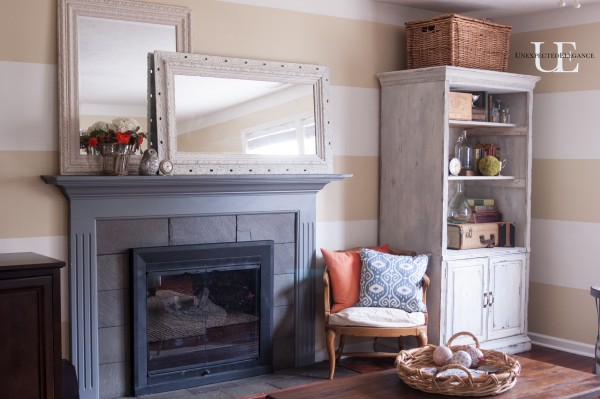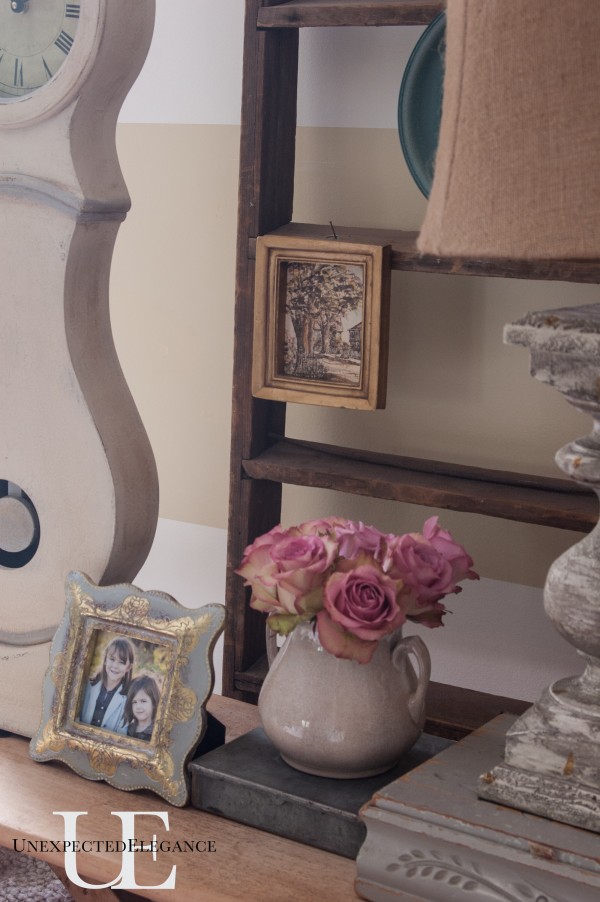 For more details and photos of the living room click here and here.
DINING ROOM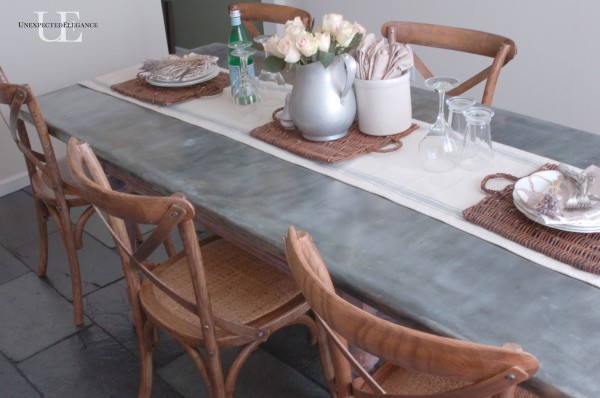 For more photos of the dining room click here and here.
KITCHEN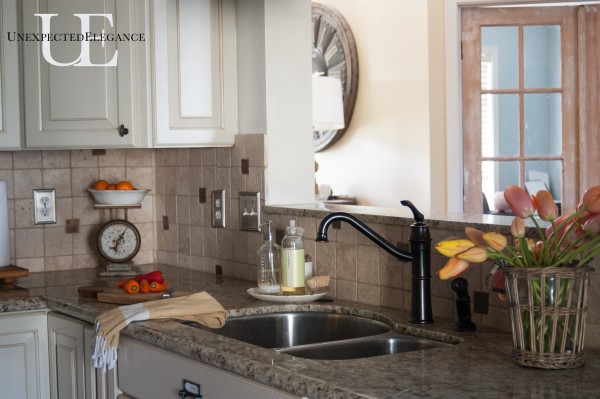 For more photos of the kitchen click here and here.
MASTER BEDROOM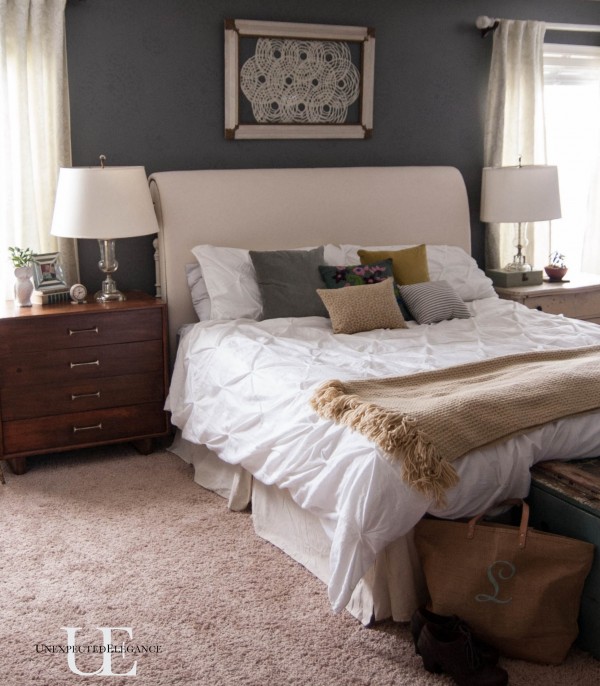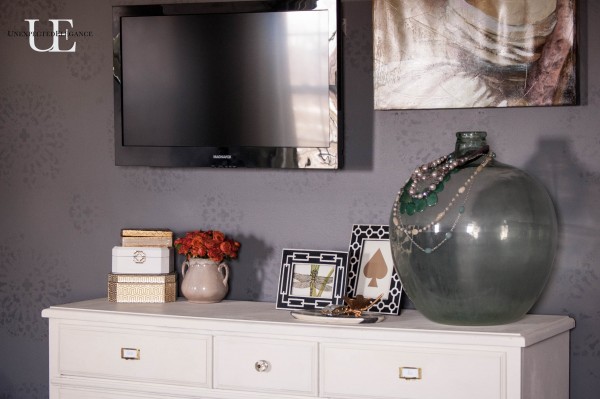 For more details and photos of the master bedroom click here and here.
MASTER BATHROOM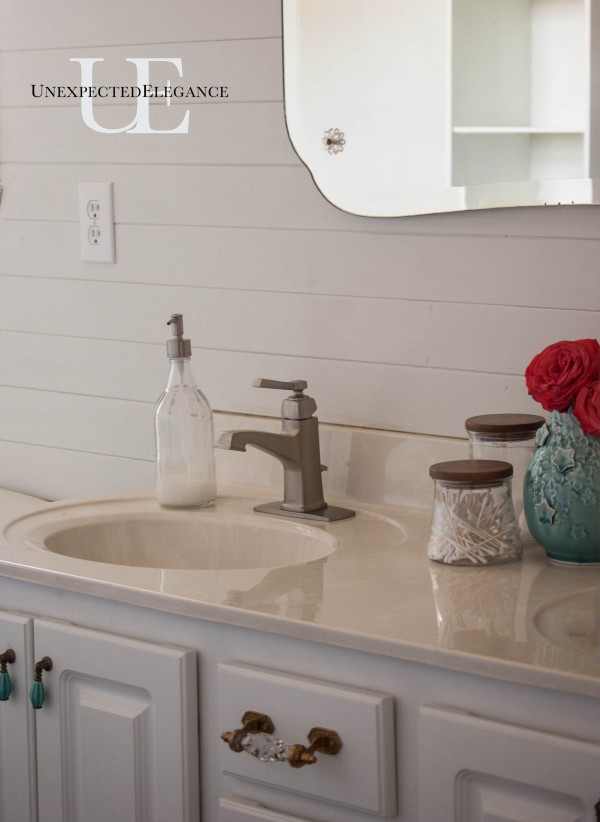 This room is still a work in progress! To see the recent details, click here.
GUEST BEDROOM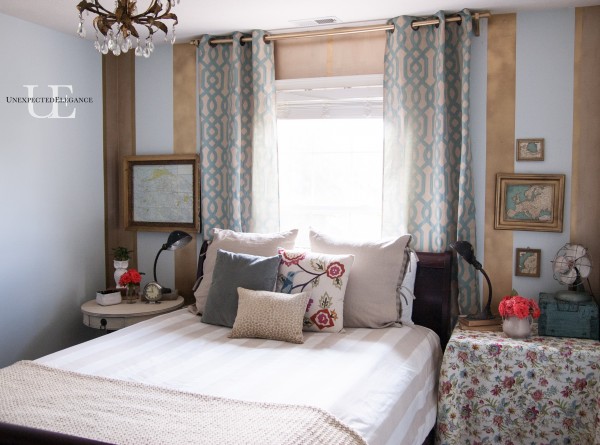 You can find the complete room here.
STUDIO/OFFICE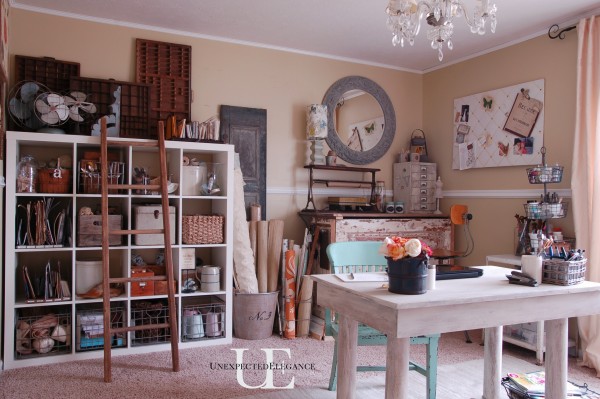 To see the complete room and some of the DIY projects for this space, click here.
LOFT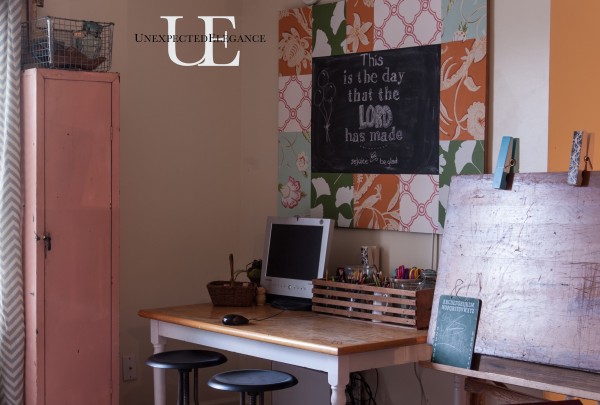 This room is currently get a little makeover but you see what it looked like before, here.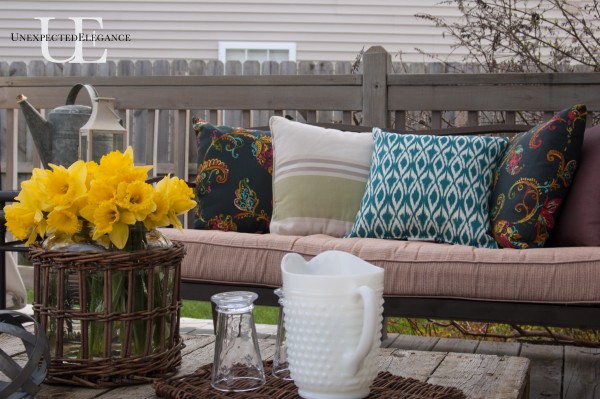 We use our backyard for a lot of entertaining from Spring through Fall! I can't wait to dust off the snow and get back out there!
I hope you have enjoyed a peek inside my home. If you come over to my blog, please stop and say HI! I would love to meet you!
~Angela
Thank you so much for opening your beautiful home to us today Angela! Click HERE to tour the other homes we've featured in our Parade of Homes Series.
Thanks for meeting us here At the Picket Fence today,