Our Christmas tree finally bit the dust. It was pretty much fossilized.
When the ornaments start sliding off and the pine odor is so overwhelming to almost be offensive you know it's well past it's prime!
As I as removing ornaments and lights (and having my hands ripped apart from the fossilized branches) I was thinking about how I can still keep the feeling of winter in my home even without my Christmas decor.
I think I'll keep my little gold pine cones clustered on a plate.
And the basket in my entry with greenery and branches.
And I love that my amaryllis which looked so sorry and sad when I bought it is now blooming in all it's glory.
I needed to recover from the experience of watching most of the pine needles land in my carpet before the tree was taken out by heading over to Pinterest for some more Winter Decorating Inspiration!
Here are just a few of some of the fantastic ideas I've seen for keeping a touch of Winter in your home long after the Holiday's are over:
Pine cone Topiary from Somewhat Simple
Winter Mantel from BHG
Hanging Pine Cone Door Decor
Winter Bountiful Bowl from Midwest Living
Simple Winter Centerpiece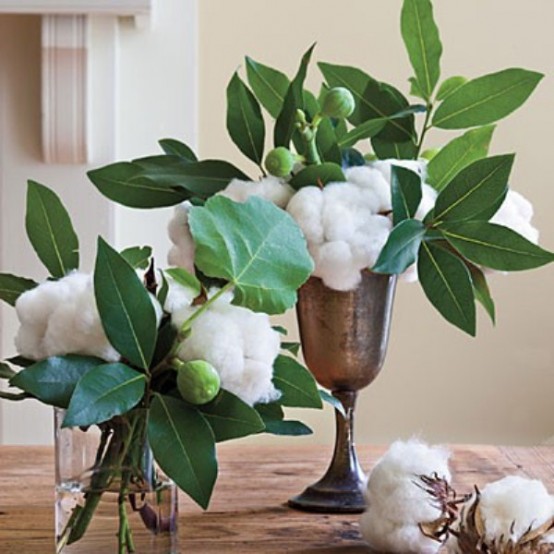 Winter Terrarium 
So, what about you?
Do you like to keep some winter-y decor in your home after Christmas?
What tips do you have for making that transition?
I'll be back soon with some more of my home wrapped in winter and look forward to meeting you here again at the Fence,