Oh yeah! You betcha folks.
to 
is up for grabs!
How on earth to choose from all of their incredible pieces is a dilemma
 I'm sure you won't mind having, right? 
The first thing we did when
The Rusted Chain
became a Picket Fence sponsor was to head right over to their site to learn more about the person responsible for creating this beautiful jewelry line.
It always makes us appreciate the products even more!
Here is a little bit about the incredibly talented Beki:
"Beki Hastings began making custom jewelry in 2003. Since that time, her products have been featured in various magazines, Pediped shoe advertisements, Law and Order Criminal Intent, and are sold in local upscale boutiques and internationally.
She now has a small team that works to create jewelry. Her designs feature the best of rustic elegance and trendy looks, with the end result being quality jewelry that will look as new and fresh years from now as it does today. Each piece is custom made using sterling silver, stainless steel, natural stones, and the finest components.
Beki is also a photographer and blogger. She lives in an old farmhouse in Kansas with her husband, and her three children, a daughter, aged 11, and two sons ages 10 and 5. A former flight attendant, Beki is truly enjoying being home with her children. Being a designer is, she says, the best way for her to remain home with her family and still have a creative outlet."
Now, let's take a look at some of Beki's creations!
With the Fourth of July and the Olympics right around the corner, this
Team USA Necklace
is the perfect way to show some patriotic pride!
This beautiful
All Wrapped Up Verse bracelet
is elegant enough for a night out but would also be perfect with jeans and a t-shirt. And adding your favorite verse is a wonderful finishing touch!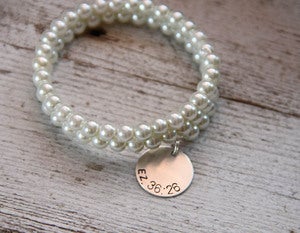 lives who would appreciate this one!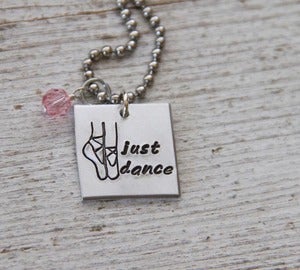 Summer is here and the
Dolly earrings
would be the perfect way to add a pop of color to any outfit!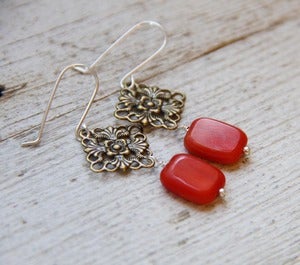 This
Amazing Grace "charity" bracelet
is not only beautiful, but $10 from each purchase of this bracelet will be also be donated to
World Vision
. We think that is pretty amazing!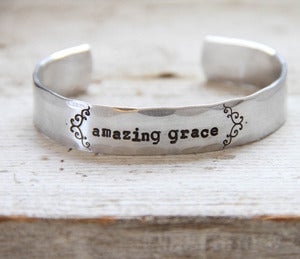 Now, are you ready to find out how you can enter to win the
Well, it's easy!
(
MANDATORY
) 1. Visit
The Rusted Chain
website, take a look around and come back here to leave us a comment telling us which pieces were your favorites. (1 entry)
(OPTIONAL) 4. Follow
The Rusted Chain Blog
(you'll love it!) and come back here to leave us a new comment letting us know that you did. (1 entry)
That's 4, count 'em 4, ways to enter to win this awesome Giveaway!
Please leave entry comments on the blog! If you are reading this through email or on Facebook click to come on over to the blog and leave your entries! THANKS! 
So, get to it why don't ya!
GIVEAWAY will be closed on midnight EST, Wednesday, June 20th and announced at Inspiration Friday! 
 Thanks so much for coming by to visit us at the Fence today,