Oh friends. When I think about how I used to over-complicate seasonal decorating I feel shameful.
I mean, seriously, the LAST thing decorating should be is complicated. I know I've talked about it before here but I think it's worth revisiting.
Decorating is merely a creative extension of our personalities. It's a physical manifestation of our likes, dislikes and way of living.
And I've realized that the more I over-think or overanalyze it, the less my decorating choices actually reflect me. Funny how that works, right?
Never is this more true when it comes to decorating for summer. When we choose to battle the strands of white lights at Christmas, we know we are inviting in the possibility of some frustration and possibly a few choice words muttered under our breath.
But who wants to spend more than a few minutes decorating your house indoors when all of the glories of summer await you outside? Not me!
And a few minutes is really all you need to add a vase of fresh flowers.
A bowl of seashells.
A framed photo of something summery or if you happen to have a poem your grandmother wrote to you and your sister back in 1977 you could frame that too. 😉
And a favorite summer quote written on a chalkboard.
Aside from how quick and easy this was, the best part about this kind of summer decorating is that it was practically free!
OK, on second thought, the best part was actually that it only took a few minutes which meant that I had more time to enjoy the best parts about summer…watching my kiddos run around in the yard on a warm evening, catching up with friends over a meal cooked on the grill, sitting with my hubby on the deck drinking cocktails after the kids are in bed and just simply feeling the warmth of the sun on my head.
And frankly, I'm even more determined now to take this approach when it comes to the other seasons too. Because really all we need is to add touches which simply enhance what we already have and give a nod to the time of the year.
So, picture me nodding to summer right now! 😉
I'm so excited to be joining these lovely ladies again this month for our ongoing Budget Decorating Series. Be sure to pay them a visit!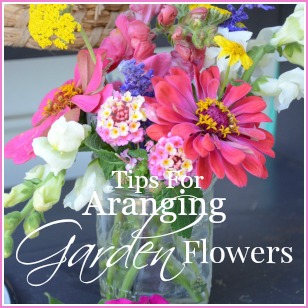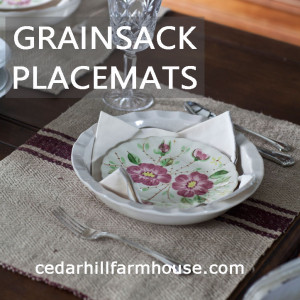 And as always, thanks so much for meeting me at the Fence today,