With summer just around the corner, and for many of you it has already arrived, we thought it would be fun to shop some of our favorite small businesses for some summer picks! Here's some of the fabulous finds we made!
Fabulous Items for the Home:
Summer means travel and this darling typography travel poster from Curly Willow Collection will kick your travel season off in retro style!  Adventure Awaits You!
This darling Bee Skep from Eleanor Brown Boutique is the "bees knees"! These are very popular right now in home design and we think this one is darling!
Numbers are hot right now! From baskets to galvanized buckets you will find them stenciled on just about everything.  You can order these fabulous vinyl numbers from Leen the Graphics Queen and start numbering!
Summer equals time on the water! This original blue boat watercolor print from Red Bird Cottage makes us ready to pack up and head to the lake.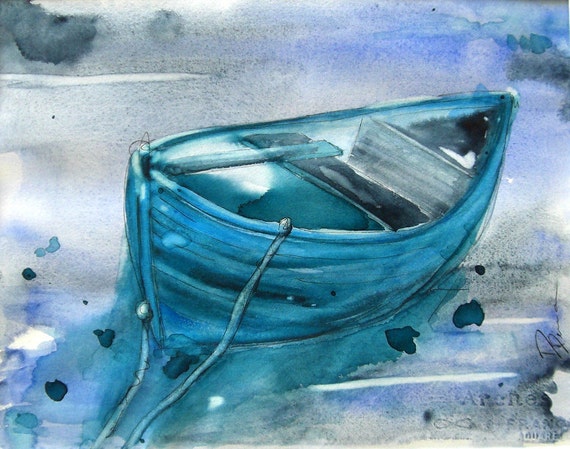 We love this darling Ladybug Up-Cycled Jewelry Holder from Old Barn Rescue! Nothing says summer like ladybugs!
Fabulous Items for YOU:
If you have long hair summer time can get hot! hot! hot! These darling clips from Lilla Rose are the perfect solution. They are not only practical but even better are pretty! Gold is so "in" again and we love this gold dragon fly flexi clip.  Visit Jackie over at Lilla Rose for more great selections!
These vintage formica tags from JuNxtaposition are so hip and fun! Express yourself, without saying a word, with a variety of hysterical tags.
This Orange Daisy Collage Statement Necklace screams summer to us! Orange and Yellow are trending right now in summer decor and clothing and this darling necklace from Bel Monili would pair perfectly!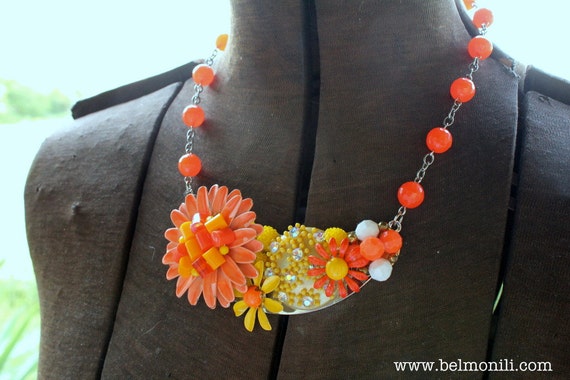 So, are you as ready for summer shopping as we are!?  We hope you'll pay these lovely woman owned small business! They are a talented group of ladies and we know you'll find something just perfect for you or your home! 
Have a lovely weekend….and thanks for joining us At The Picket Fence!