Ho, ho, ho!
Christmas is coming early for some of you because today we are announcing the winners of all
8 GIVEAWAYS
from last week's fantabulous
Blogger Block Party
!
We had the most AMAZING sponsors of for the
Christmas Blogger Block Party
! They were all so generous and each giveaway was amazing!
Are you ready to find out who won each of our EIGHT yes we said it EIGHT Giveaways?!?
First up, we had this gorgeous "Believe" pillow from the amazing Ann of 
And the winner of the pillow is:
Lynn from The Vintage Nest
!
Congratulations Lynn!
Next we had this
 absolutely beautiful set of 
Christmas Botanical Cards
 (prints of her original watercolor painting) from the talented Dawn of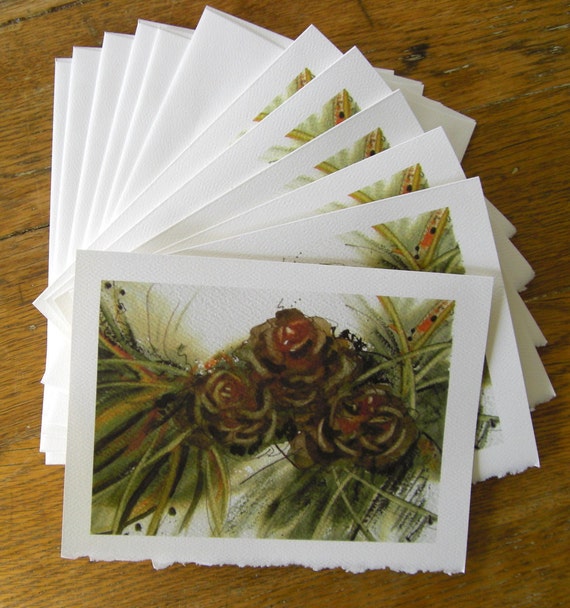 And the winner of the Botanical Cards is:
Vikki from the Quirky Quail!
Congratulations Vikki!
Next we have
 this incredible 
Steampunk Filigree Ring
 from the lovely Jenny of 
Ambivalent Relics
And last, but most certainly not least, let's announce the winner of this beautiful 
Letter Pendant 
from the amazingly creative Jeanne of 
juNxtaposition
!
These are true treasures made using actual antique typewriter letters and the winner will, of course, be able to pick the letter of their choice.
And the winner is:
Congratulations Kelly!
And the winner of the canvas is:
Janet from Cottage At The Crossroads
Congratulations !
Thank you Vicki for offering this giveaway! Vicki has added several more just like this one to her Etsy store, 
Curly Willow Collections
 if you didn't win this one, you can still get your own!
And the winner of the napkin set is:
Kelly at Eclectically Vintage
Congratulations !
Thank you Cottage in the Oaks for offering this giveaway! Please visit
Cottage in the Oaks they have
so many wonderful items for sale in their Etsy store that would be
perfect for gift giving during the holidays!
It contains: (3) Burlap embellished bows, Set of 3 Baker's twine (25 yds/each), Cosmetic Pouch (8.5″ x 6.5″). 
And the winner of this burlap gift set is:
Mary Ellen at the Bee's Knees Boutique 
Congratulations !
Thank you Angela for providing this lovely giveaway! Unexpected Elegance
 has so many lovely things in their Etsy store, be sure to pay them a visit!
and last but most certainly not least…
Ruby Jean's
 offered one of her GORGEOUS handmade farmhouse aprons to one of you!! I am so jealous…seriously!
And the winner  of the farmhouse apron is:
Amy K 
Congratulations !
Thank you Angelina for providing this fabulous giveaway! How perfect would this be to wear while preparing your Christmas brunch or dinner.  It truly is a work of art! You can visit 
Ruby Jean's
to see more of her beautiful items!
IF YOU WON A GIVEAWAY ITEM PLEASE CONTACT US THROUGH OUR CONTACT PAGE!!  
We do not have email addresses for all of you so it's important you contact us so we can put you in touch with our sponsors! 
Be sure to support small businesses and other bloggers and pay a visit to these AMAZING online stores!  They are the reason we can offer such fabulous giveaways here At The Picket Fence!


Also, THANK YOU to all of you who participated and joined in the Christmas Blogger Block Party! We are still working through visiting all of your amazing links to the Doors and Porches Party and the Christmas in the Kitchen Party, if you haven't seen us yet we promise we will be by!


Also a few quick announcements:


Inspiration Friday is still going strong!






We were featured at two lovely places this weekend! We are guest posting over at Homemakers on a Dime for the "Blogging for Dollars" Series, come by and read some of our tips for earning income thorough your blog! Also, Heather's Anthropologie Mason Jar Snow Globes Knock Off was featured at Knock Off Decor? This is a fabulous site full of Knock Off Projects! She's love it if you'd come by and share some comment love!


Have a glorious Saturday! What will you be up to? The gals At The Picket Fence will be baking, baking, baking! Meet you back here soon!