We're not exactly sure when and how we connected with Debbie from reFresh reStyle but we do know that it seems as though we have known her forever!
She has been the truest kind of friend to us here in blogland.
Supportive, encouraging, funny and just an all-around fantastic lady.
We know so many of you treasure her too!
So we are thrilled that she is here guest posting for us today!
And without further ado, take it away Debbie!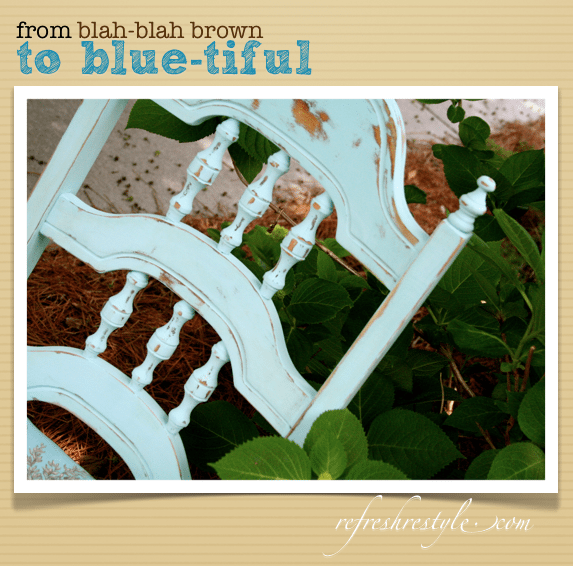 You see those ugly brown chairs at Goodwill and yard sales or maybe they're hiding out in your attic.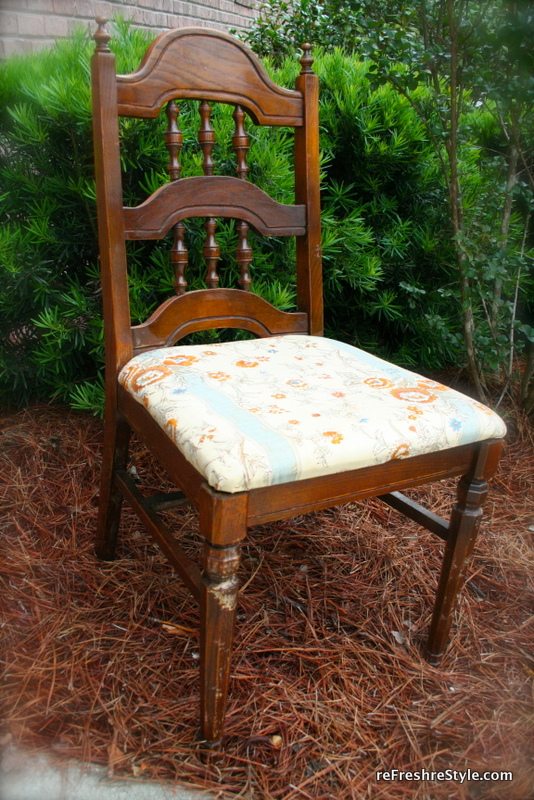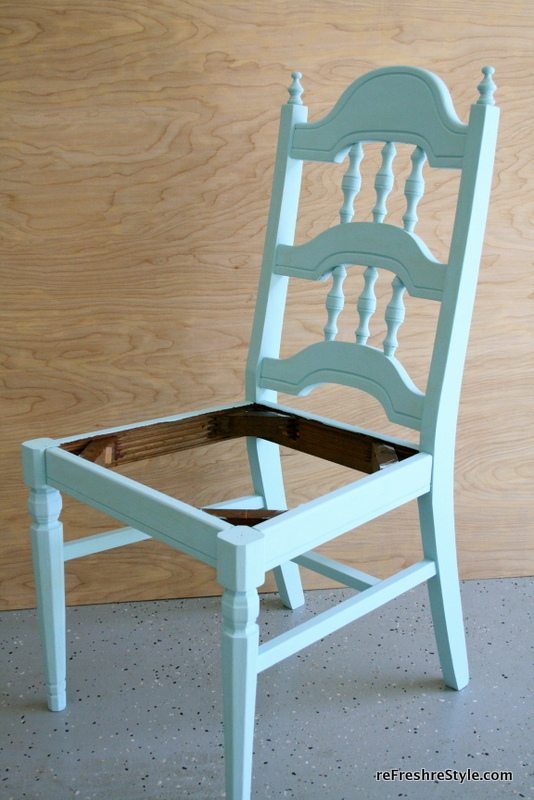 But with a little elbow grease, a staple gun, some cute fabric and a happy color,
you can turn blah-blah brown into BLUE-TIFUL!
You only need one in a room to create a pop of fun.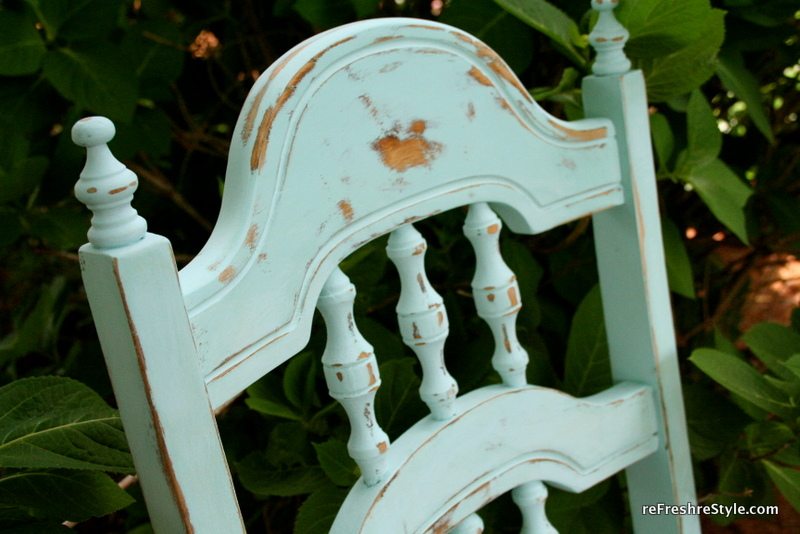 So go ahead and shell out that $5.99 at Goodwill.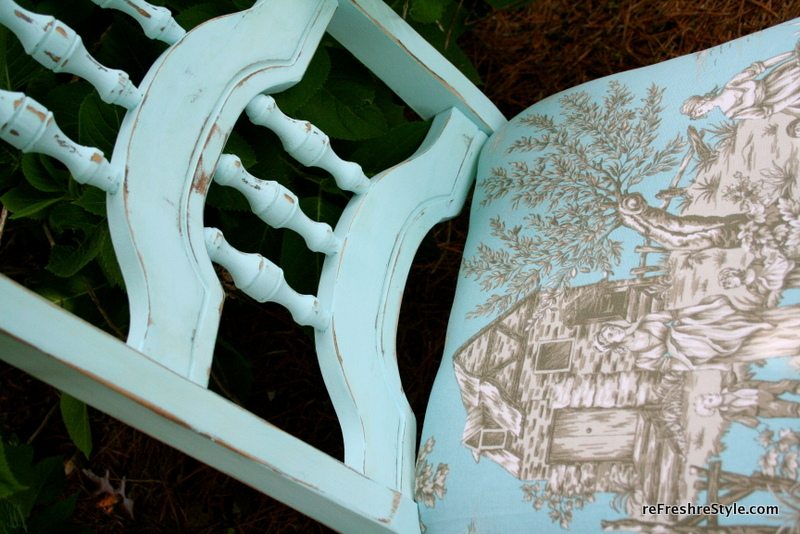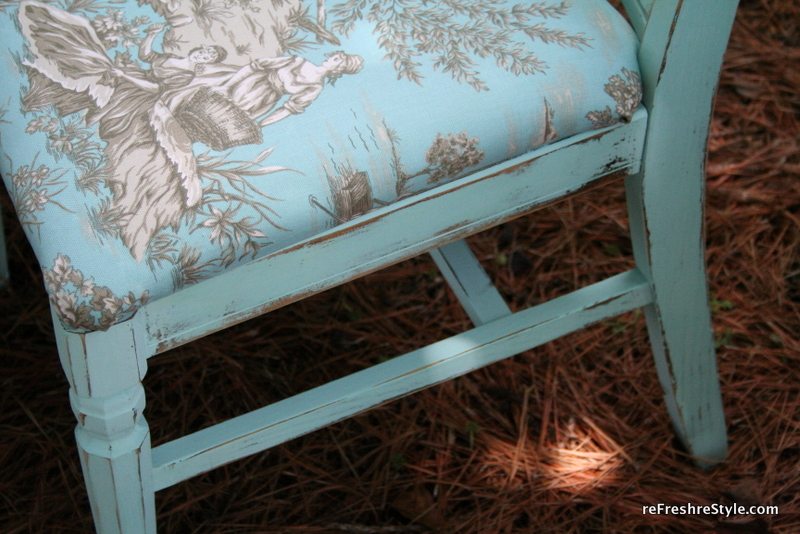 Have a blue-tiful day 🙂
and come see me, when you can!
Thank you Heather and Vanessa for having me!
Wow! Everything Debbie touches turns to DIY gold, don't you think?
If you have never visited her, you need to just get yourself right over there.
We know you will find her to be just as lovely and inspiring as we do!
Thank you so much Debbie for hopping over the Fence to visit us today!