Wow! It's hard to believe we've had 90 of these amazing and fun parties already! Whew time flies by, doesn't it!
As we head into this week of Thanksgiving, we want you to know how THANKFUL we are for all of you! Each of you who share your talent, yumminess, tips and inspiration with us each week.  You INSPIRE us everyday!  Because Inspiration Friday falls over the Thanksgiving holiday, we are going to give ourselves a gift and take a break from Inspiration Friday next week! We hope you'll understand, the need for us to spend next week enjoying time with our families.  That means THIS week's links will be featured the next week, so stay tuned!
A few things we wanted to share with you before we head into the features:
Up first, we'd like to introduce our newest sponsor here At The Picket Fence, Miss Kathy of Petticoat Junktion!
Kathy is not only a talented furniture re-finisher and blogger, where you can see fabulous projects like these
but she's also a distributor for the amazing Miss Mustard Seed Milk Paint! We'll be hosting a fun giveaway from Petticoat Junktion coming up soon, so stay tuned!
We'd also like to invite you to join us over at FOLK Magazine Blog after linking up here to share your CHRISTMAS and HOLIDAY PROJECTS over there, for a chance to win a guest contributor spot and a feature on the blog of your project for he month of December! So be sure to head over and link up with FOLK!
And, last but not least we are so excited to be joining Laura Putnam, of Finding Home, and a wonderful group of contributors at her new blog The Greatest Gift Project!
What is The Greatest Gift Project? It's an opportunity to let the people we love in our lives know the impact they have made and to let them know how they have changed us or our lives for the better.
The purpose of thegreatestgiftproject.com is to do just that – to take a moment in our busy lives and let people know they have made a difference. We hope you'll join us and the other lovely contributors as WE share our greatest gifts!
Now onto share the features from one of our greatest gifts…YOU ALL!
INSPIRED ROOMS
Amy of While Wearing Heals shared her beautiful 100 year old pantry makeover! We love the ladder and gorgeous stenciled wall!
We fell in love with Oliver's new little boy's bedroom makeover from Stacy over at Happy Ollie! We think that must be one "happy" little guy to have such a fun bedroom!
Check out the Before and After on Rita Joy's, from Harbor Breeze Home's, Entryway reveal.  Lighter and brighter  this fresh new look is top-notch!
The young men are stealing the day around her with their darling bedroom reveals, and this sophisticated masculine nursery takes the cake! Shelley from Crazy Wonderful is sharing the amazing details of this beautiful room.
 INSPIRED MAKEOVERS
 
 Our friend Kim from Too Much Time Upcycled an Electrical Spool and made it over into this great office stool.  Rumor has it that you might also see Kim in the December edition of Better Homes and Gardens. 😉 Proud and excited for you Kim!
Dear Emmeline shared her first experience with Miss Mustard Seed Milk Paint that she used to makeover this darling table. We love the fresh new color  and beautiful details!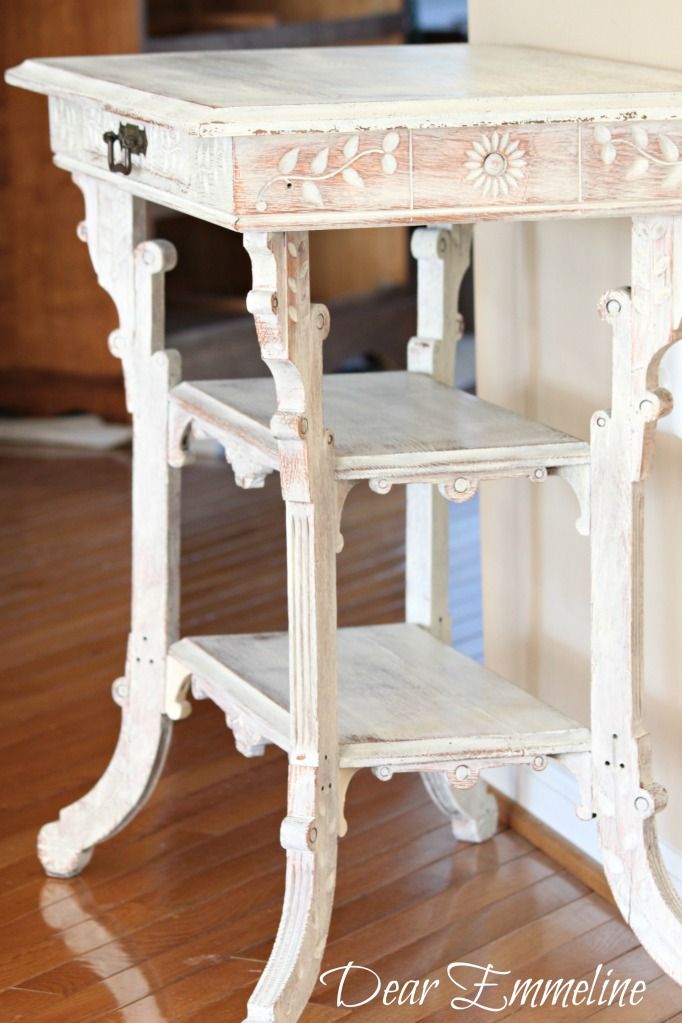 The talented Roeshel from DIY Showoff turned an old banged up steamer trunk into this darling coffee table with storage for  her daughter's new apartment.  So cute and thrifty!
Lori of The Stonybrook Home shares a full tutorial on how to make your own DIY Sliding Barn Doors, converting a boring bland door into this fabulous  faux barn door!
INSPIRED CRAFTS AND CREATIONS
 
What a fabulous way to honor someone! Sarah of Sarah Dawn Designs created these Photo Numbers for her mother's surprise 6th Birthday Party.  What a treasure! We see so many amazing milestones these could be used for.
Create. Craft. Love. showed off these Beaded Napkin Rings she created for her Thanksgiving Table.
  Marji at Ashbee Design created this amazing Twig Weaving Wall Hanging Tutorial, a way to bring nature indoors!
INSPIRED TIPS AND TRICKS
Samantha from Simply Organized shows us some simple daylight savings organization tips!
We pray no one ever needs to use these tips but in light of the recent devastation on the East Coast from Sandy, we all are asking ourselves would I be prepared for something like this? Lisa of of Lewisville Love is sharing her Tips and Tricks for Disaster Preparedness. A great and information post!
INSPIRED RECIPES AND PARTIES
Amy of Atta Girl Says created this delicious Artichoke and Olive Pasta Salad. Look at these beautiful ingredients! Yum!
Jo-Anna of A Pretty Life, is sharing these oh so pretty Butterscotch and White Chocolate Chip Oat Drops with us! Another fabulous cookie to add to your holiday baking list!
Fall and Winter, a time we crave warmth and comfort. What could be more comforting than this Newfoundland Fish Chowder from Sarah of Alderberry Hill.
INSPIRED HOLIDAYS
We loved this darling Hickory Nut Wreath from Deb of Lake Girl Paints, perfect for transitioning to Fall to Winter!
We know this a dessert but it's also for so "holidayish" we had to share it here! Who wouldn't want this Cup of Coca  in the form of a Cake from Sue of Munchkin Munchies?! Darling!
Angelina from Ruby Jean created this gorgeous DIY Fall Ribbon Sash featured in Parisienne Farmgirl Magazine!
 Carolyn of Desire Empire gives the full tutorial on how to make this precious and easy Christmas Advent Calendar!
INSPIRING STORIES
Myric of Petites Passions shares about her Faith in the Dessert and how ungratefulness can slowly creep in! We challenge you to read this beautiful post!
Annie of Annie One Can Cook shares another way we can bless others this Holiday Season, Operation Christmas. Providing a way for us to thank those who sacrifice SO much, our Troops! Please consider supporting this great cause!
If you were 
featured today
(or have been featured in the past)
 please grab the "featured at" button code located on our 
Buttons Page
 found under our header!
We have a SPECIAL REQUEST of you, if you visit INSPIRATION FRIDAY and like to PIN the great projects you see here! Please pin from the ORIGINAL SOURCE and not our blog. Thank you! Don't forget to follow us on Pinterest where we also pin each week's Inspiration Friday Features. 
Thank you to everyone who shared so many fabulous posts with us last week! We appreciate you!
Now it's time to share with us what has inspired you this week!
Thank you so much for joining us for Inspiration Friday at the Fence,
When you are done linking up head over and party with the other Friday Party Friends:
Now all ya PARTY PEOPLE it's time to link on up…here's some instructions for Inspiration Friday
Link Up any post you've written that has Inspired You and will Inspire Others-it can be a home improvement project, craft, recipe, story, devotional…if it inspires link it up!
Be sure to link back to your original post  and not just your url (main blog address)
Please post our button (code on our Buttons Page found at top of blog) or a text link on your blog so others can join in the fun! (MANDATORY to be featured At The Picket Fence)Tutorial on how to link up a button: Blogging 101
Visit another guest. Please try and visit at least the link directly above and below you! We try to visit as many posts as we can but as Inspiration Friday grows sometimes we miss some and for that we apologize. It makes us feel good knowing others are visiting people as well! Thank you..it truly means a lot to us
This Inspiration Friday Party is Sponsored By:
Home of Handcrafted American Made Pottery!