We are just so blessed to have such awesome Sponsors here at the Fence!
Beki is the creative force behind this incredible shop and not only is she a talented Jewelry designer, she is also an amazing photographer and blogger. We could wax poetic about her widely celebrated products but we will instead quote from her site by saying that, "Beki Hastings began making custom jewelry in 2003. Since that time, her products have been featured in various magazines, Pediped shoe advertisements, Law & Order Criminal Intent, and are sold in local upscale boutiques and internationally."
Doesn't that sound so much more eloquent than what we were going to say which was,
 "Beki is a totally awesome rock-star jewelry designer!"?
There are so many amazing pieces to choose from at
The Rusted Chain 
and we had a very hard time narrowing down which ones we wanted to show you.
But, with
Mother's Day
right around the corner, we thought it would be fun to show you some of the gorgeous items which we think would be perfect to give or be given on that special day.
(wink, wink to our husbands if they are reading this!)
We just love the pennant flags on this 
Celebrate Family Necklace
!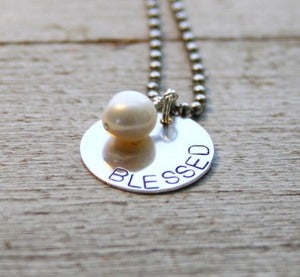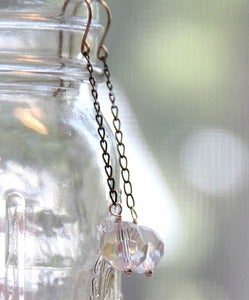 And this 
All Wrapped Up Verse Bracelet
 is sophisticated enough for a night on the town but would look just as elegant accessorizing jeans and a t-shirt. Let's face it, that is what most of us wear every day anyway!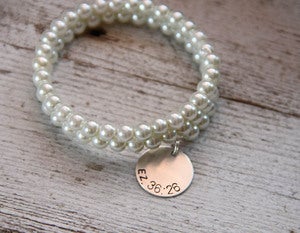 We also thought it was so fun that Beki has choices for the men in your life too!
 Like this 
Get in the Hole Golf Ball Marker
. We know a couple of guys who would love this!
We would love for you to pay
The Rusted Chain
a visit to see more of the beautiful pieces they have.
And, be watching for a fantastic GIVEAWAY from them coming up very soon!
Now, while we are on the subject of totally awesome sponsors, we wanted to let you know about a totally awesome (are we stuck in the 80's or what?) sale going on right now at:

Judy is the lovely and talented owner of this shop which is just filled to the brim with her beautiful creations!
And, she happens to be having an incredible 
 starting this Saturday, April 7th, and running until Wednesday April 11th!!
There will be close to 100 new items in her Etsy Shop as part of this fantastic sale including these pieces:
This is just a small sampling of all the pieces Judy has over at
20 North Ora
and we would love for you to pay her a visit and take advantage of the awesome
SALE 
going on to stock up on some loveliness for your home! 
Now, be sure to come back tomorrow and party with us at
Inspiration Friday
where we will be sharing even more Sponsor love with an awesome
GIVEAWAY
 courtesy of the generous and talented Vicki of:

Thanks so much for stopping by to visit us today at the Fence,