Today we are shining the spotlight on a super talented woman and friend! We have been so honored to have Vicki of the Etsy Shop Curly Willow Collections

and of the blog Vicki Designer Joyful Expressions!
Vicki creates some of the most gorgeous digital items, prints and one of a kind graphics.  Items like these: 
and these
and gorgeous note cards like this darling one:
and our most favorite design of Vicki's…are gorgeous At The Picket Fence business cards!
We were so thrilled with the design Vicki created for us, and we got so many compliments on them! People actually said, "oooh you all are the ones with the mason jar cards!" So, we know they were getting noticed…and rightly so!  We thought it would be fun to find out a little more about Vicki, the woman behind this fabulous shop! Welcome to the SPOTLIGHT Vicki! 
1. What led to your decision to start your own small business?
I was creating a lot of custom work for bloggers through a blog I shared with my best friend. It was more of a home and garden blog with room re-dos and decorating, but I wasn't really great at that so I wanted to move my art, card and pattern designs into a more creative arena. So, I decided to open an Etsy shop. After I investigated other Etsy shops I loved, most shop owners had a blog, a facebook and twitter accounts. So, I moved away from the shared blog and opened shop to see what I could do.
2. From where do you draw inspiration for your products?
I love creating. I think I enjoy creating images that speak to people, whether it's custom work, like when I designed your business cards, or working with someone to design a blog brand that takes their ideas, words, and colors represent them completely. Plus, my bonus creating time is designing for myself. Taking inspiration and making some sort of art print/poster that embellishes someone's space. And when someone buys that, well that's just the icing on the cake. I recently sold one of my new kitchen prints to a gal in Germany. This was a very sweet sale for me, because that is where I was born. So, I felt like a little piece of me was going home.

3. What do you feel has been your greatest accomplishment as a small business owner? 
My biggest accomplishment is that people like what I do. The heart of every artist is the ability to create. We must be able to do that or a little piece of us dies. The bonus is having someone like what you do. I don't love everything I create… But, I do love everything I put in my etsy shop and my only hope is that someone else likes it too.
4. What is one of the challenges you face as a small business owner?
For me, since I am working full time now, the time to creative is so minimal. I miss being able to do it daily. 
5. What advice would you give to someone interested in starting their own business?
My biggest advice is just START! As you move forward, you will evolve, your shop will evolve. I try not to worry about making the money. I'm not the best business person. I'd love to improve that, but there's only so many hours in the day, and it's not a priority for me yet.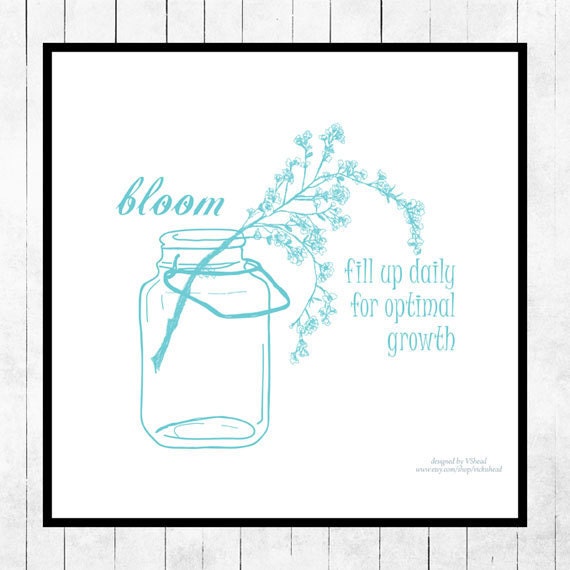 THANK YOU SO MUCH VICKI for sharing this invaluable advise and insight into owning your own shop!
We are honored to have you as a sponsor and a friend! 
We hope you'll take a moment to pay Vicki a visit at her blog and her shop! We know you'll find something that catches your eye!