I love Valentine's Day.
No, let me change that. I adore Valentine's Day.
I was married almost 26 years ago on that date. Last year for our 25th, my family gave me the ultimate gift of a surprise wedding anniversary vow renewal service.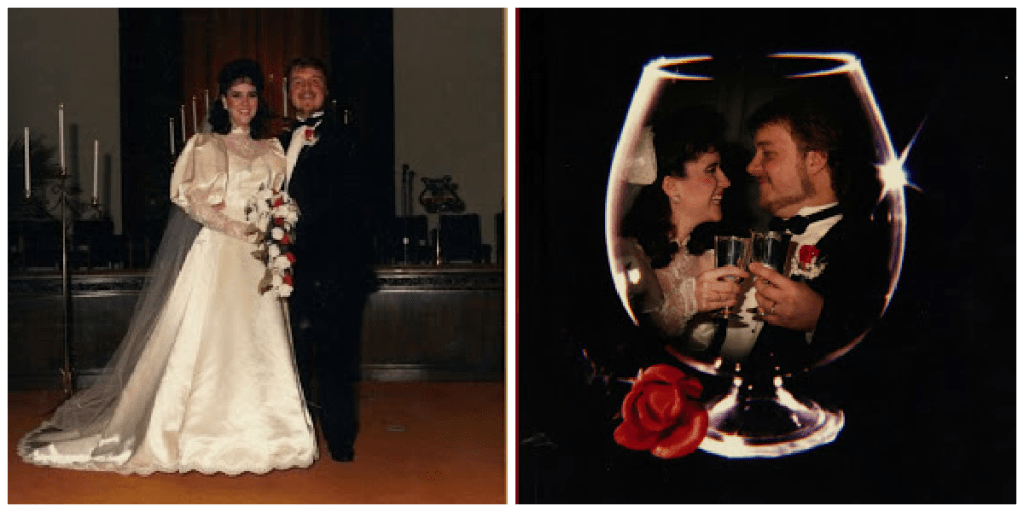 Wow. That was a mouthful.
It was amazing and sentimental and sweet and a total miracle of a surprise.
After being blindfolded for 45 minutes, I opened my eyes in a church filled with mason jar candles. A white dress and bouquet were waiting for me, along with special friends and family. My hubby had written vows, my children sang and we all committed to loving our quirky, unique and chosen family by pouring all our different colors of unity sand together.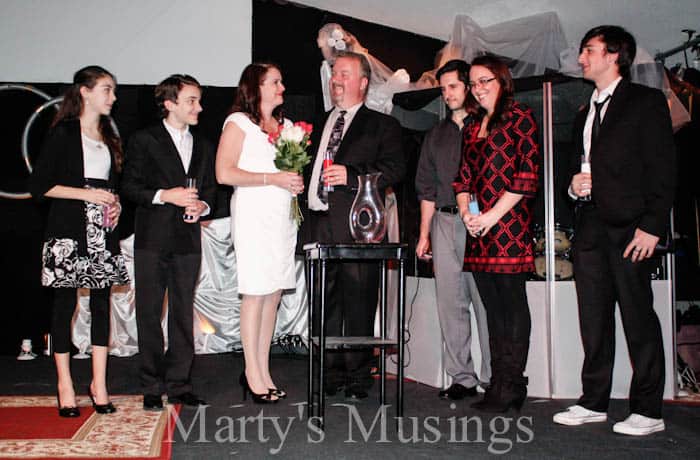 And we all lived happily ever after.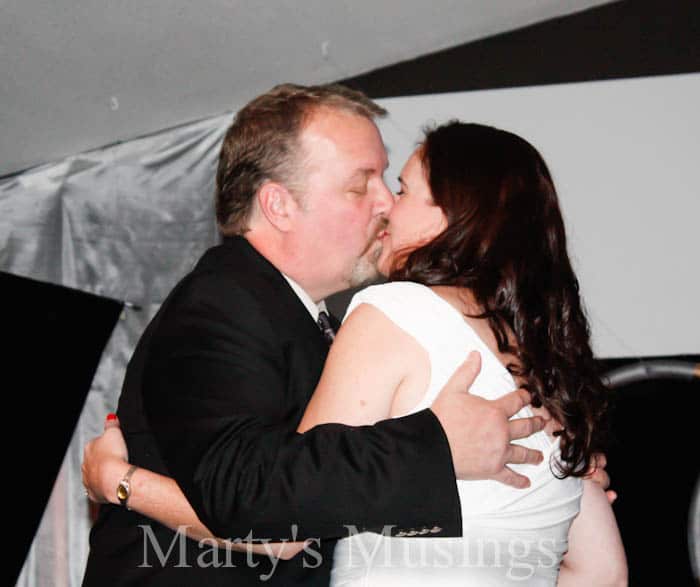 Well, maybe not, but that Valentine's memory will be forever etched in my mind and heart.
~sigh~
If you want to read all about our decorations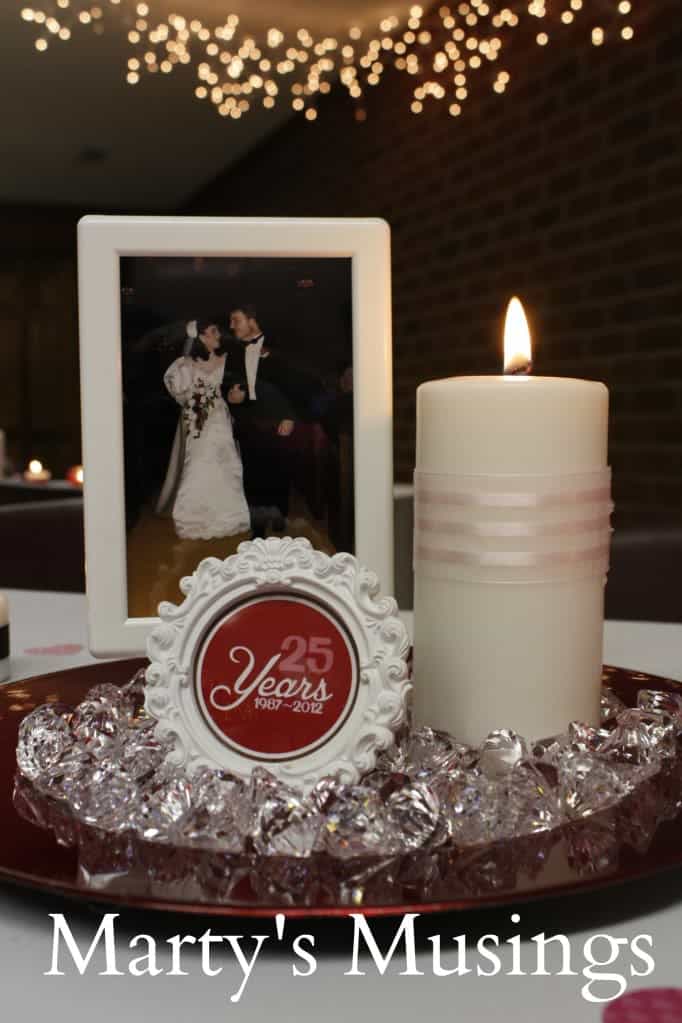 and our fabulously fun photo booth I'd be honored to share our special day with you.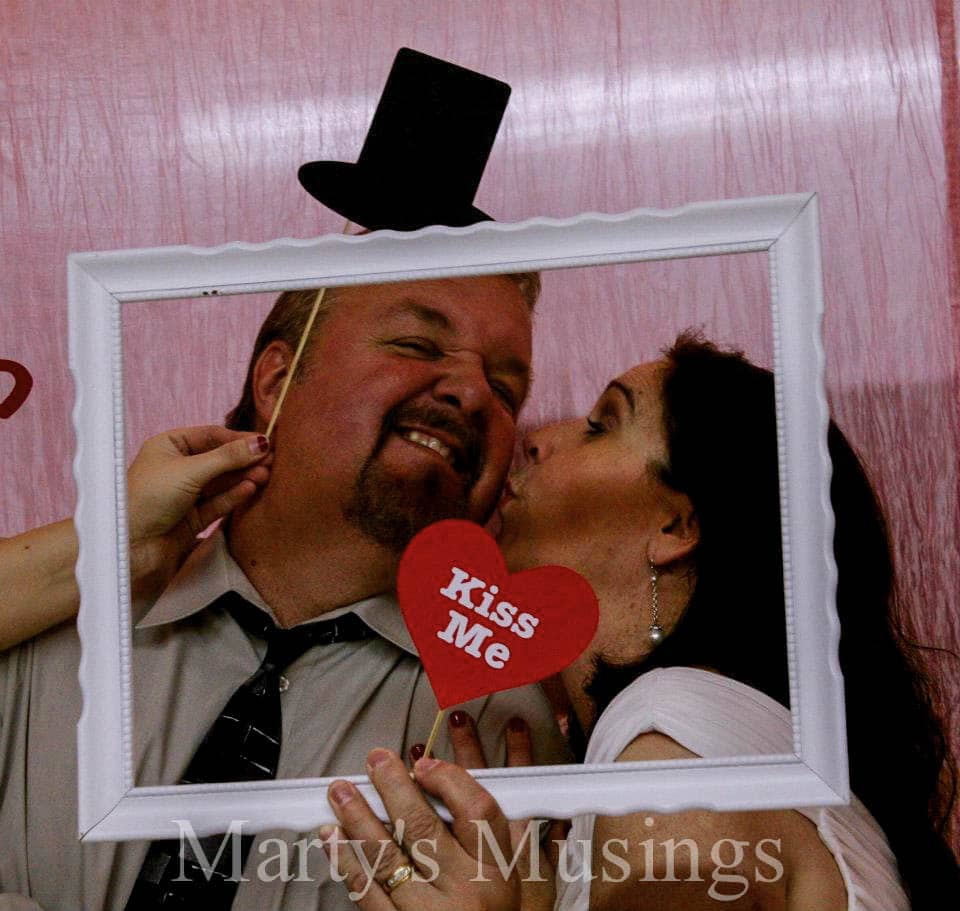 This year I started planning my Valentine projects as soon as I took down the Christmas decorations.
Yes, I was a little excited.
First project completed: the centerpiece for our kitchen table. A little bit of this and a little bit of that, all thrifted, of course.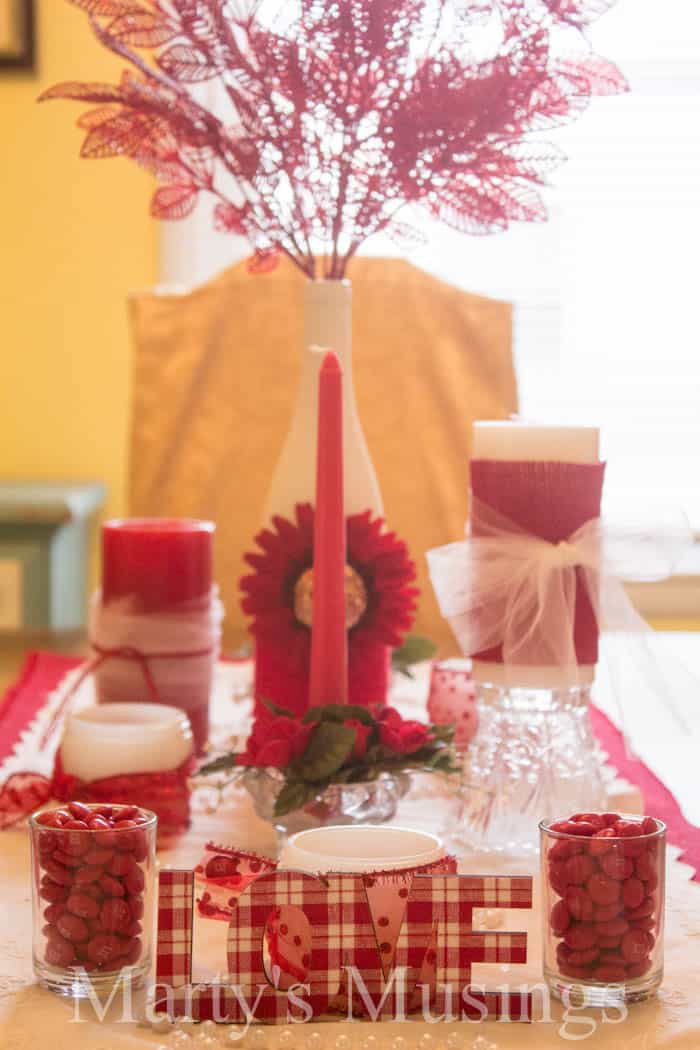 My love of repurposing can be seen in the old cold cream jars I turned into candle holders.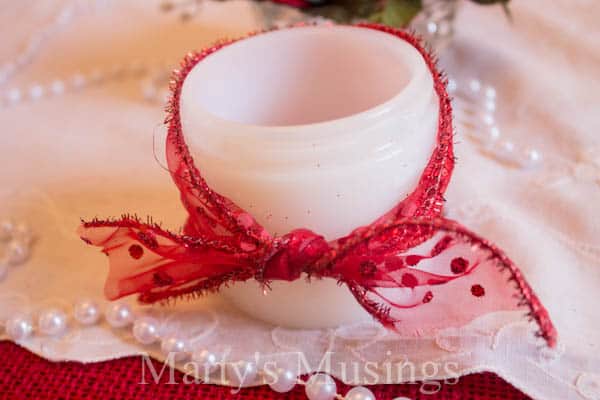 Not only do I love to decorate I also enjoy making special treats for the day. My Valentine marshmallow pops are fun, easy and delicious.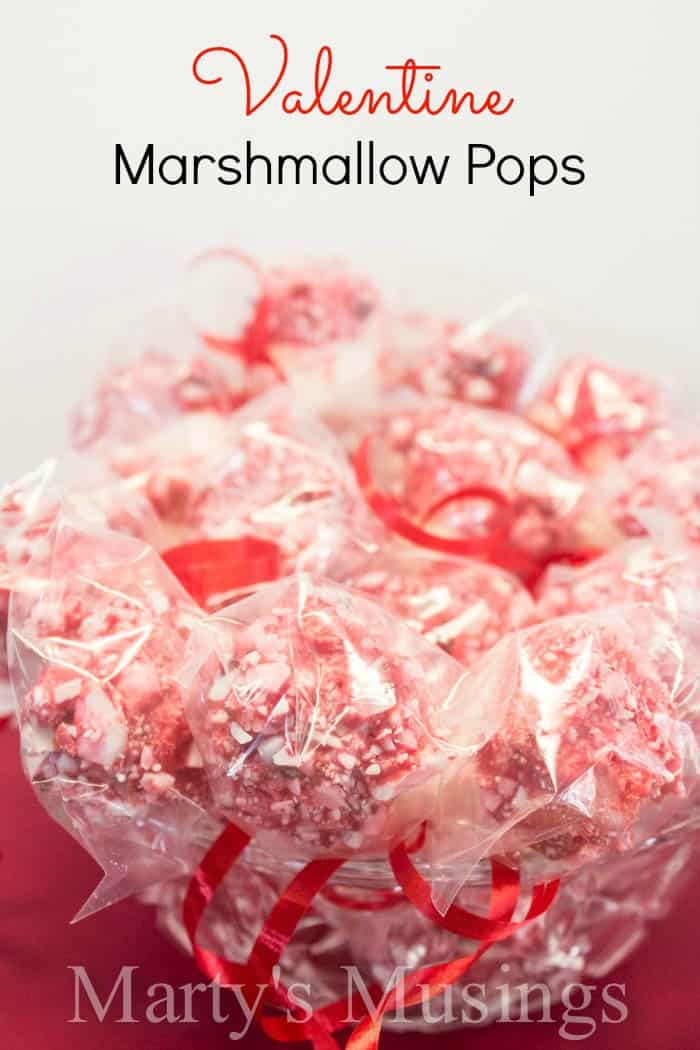 My kids are getting a Valentine's treat cup filled with chocolates and goodies.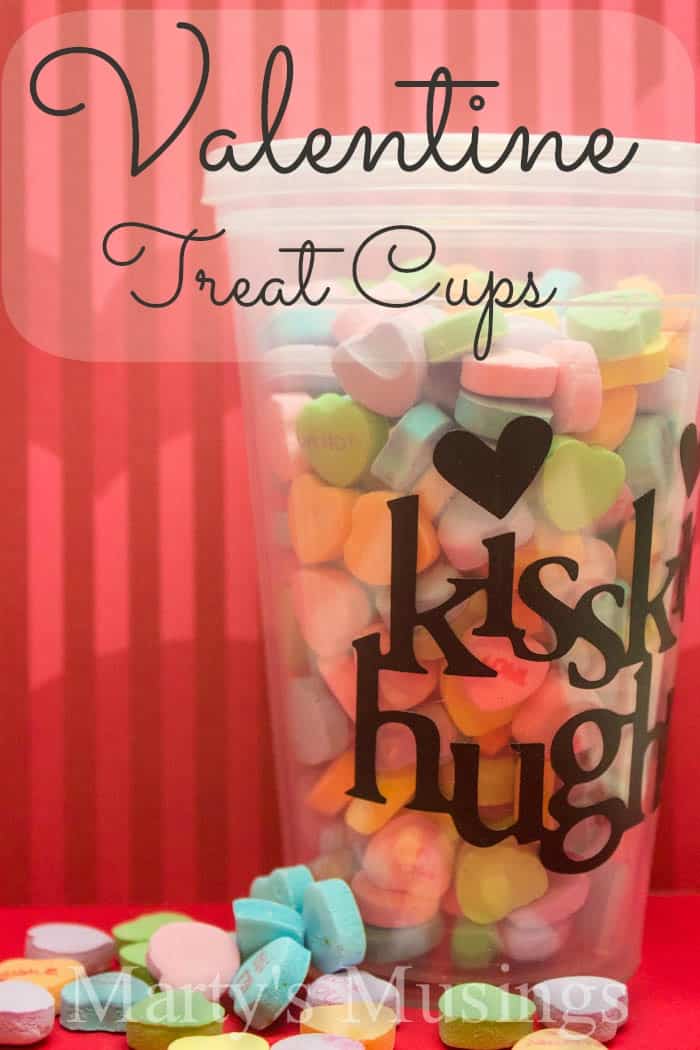 Shhhhh. Don't tell them.
Thank you so much to Heather and Vanessa for allowing me to share our love story. 25 years of blessings (and counting).
Happy Valentine's Day to you all!
Thank you Marty for joining us today At The Picket Fence! We invite you to follow Marty on her blog, Marty's Musings, and catch more of her musings on her Facebook Page,  Twitter Page and over at Pinterest! 
See you back here soon…At The Picket Fence!